Blockchain Startups 3rd Demo Day
More than 250 people joined our third Demo Day, to find out what 6 of Europe's most promising blockchain startups have been working in the last 6 months
On 24 February, 3pm CET (Brussels time), the top 6 startups from BlockStart's 3rd (and last) acceleration programme presented their MVPs and the pilots they've implemented in end-user SMEs. 
In addition to the pitch presentations, Sabine Brink, Global Blockchain Lead at Shell, explained how blockchain can accelerate the energy transition.
The event was streamed in BlockStart's YouTube channel.
15:00 – 15:05 Welcome | Inês Melo e Faro, F6S
15:05 – 15:15 Backing visionary entrepreneurs| Erik Hengmith, EISMEA, European Commission
15:15 – 15:25 Takeaways from BlockStart accelerator | João Fernandes, Bright Pixel
15:25 – 16:10 How can Blockchain accelerate the Energy Transition? | Sabine Brink, Shell
16:10 – 16:42 Blockchain startups pitch | AgeVolt, BlockFrauds
16:42 – 16:52 Break
16:52 – 17:56 Blockchain startups pitch | BlockTac, Comunitaria, Digital Village, HOPU
17:56 – 18:00  Wrap-up | João Fernandes, Bright Pixel
AgeVolt
2022-03-15T12:32:41+00:00
BlockFrauds
2022-03-15T12:33:42+00:00
BlockTac
2022-03-15T12:35:05+00:00
Comunitaria
2022-04-04T14:28:53+00:00
Digital Village
2022-04-04T14:26:58+00:00
HOPU
2022-03-15T12:42:19+00:00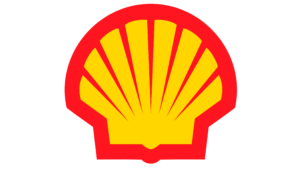 Shell companies have operations in more than 70 countries and territories, and more than 80,000 employees, with businesses including oil and gas exploration and production; production and marketing of liquefied natural gas and gas to liquids; manufacturing, marketing and shipping of oil products and chemicals and renewable energy projects.
Take a look at our 3-year journey: