BlockStart Policy Conference
More than 170 people joined our Policy Conference, exploring the concept of decentralization and self-regulation in the blockchain community
On February 24th, 10 am CET (Brussels time), BlockStart blockchain startup acceleration programme held an online blockchain regulation and policy conference "Blockchain: regulation in the decentralized world". To make a step further in discussing the best policy approaches, the conference focused on the question of whether top-down regulation and the decentralized essence of blockchain are compatible and how to best regulate the emerging sector.
As the innovation outpaces regulation, traditional top-down regulatory approaches seem to fall behind in terms of regulating blockchain and its societal impact. New ways to protect the interests of the ecosystem actors evolve. The key might be to re-conceptualize governance as a more horizontal, decentralized or bottom-up mode of regulation. Self-organization in the blockchain domain is inevitable and needs recognition and adaptation from policymakers. 
To explore further the concept of decentralization and self-regulation in the blockchain community, we invited blockchain experts to present the best self-regulation initiatives, as well as, to discuss the readiness of regulators to adapt to the changing landscape.
The event was streamed in BlockStart's YouTube channel.
Agenda
10:05 – 11:30 Presentations | Dr. Joachim Schwerin (DG GROW, European Commission); Marc Taverner (INATBA); Gilles Mentré (Electis); Ian Taylor (CryptoUK); Peter Nobels (Vitallity & Kalipo)
11:30 – 12:30 Panel of discussion + Q&A | Dr. Joachim Schwerin (DG GROW, European Commission); Marc Taverner (INATBA); Dr. Agata Ferreira (Status.im, EU Blockchain Observatory and Forum, Blockchain for Europe); Gilles Mentré (Electis); Ian Taylor (CryptoUK); Peter Nobels (Vitallity & Kalipo)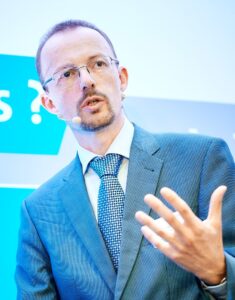 Dr. Joachim Schwerin Principal Economist at DG GROW, European Commission
Dr. Joachim Schwerin is Principal Economist in the unit responsible for the Digital Transformation of Industry within the Directorate-General Internal Market, Industry, Entrepreneurship and SMEs (DG GROW) of the European Commission. He is responsible for developing the policy approach of DG GROW towards the Token Economy and Distributed-Ledger Technologies as well as their applications for industry and SMEs. In 2020, he contributed to the Digital Finance Strategy, including the MiCA Regulation. Previous responsibilities after he had joined the European Commission in 2001 included the coordination of industrial and competition policy, the design of policy measures to improve SME access to digital finance and conceptual work on strategic aspects of the EU's competitiveness in the global economy.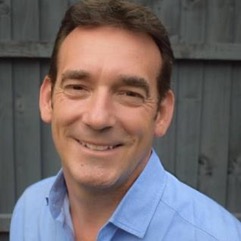 Marc Taverner Executive Director, INATBA
Marc Taverner is the Executive Director of the International Association for Trusted Blockchain Applications (inatba.org), the pre-eminent nonprofit organization supporting the growth of DLT & blockchain technologies. INATBA does this by engaging public and private audiences to address and reduce frictions that inhibit market growth. As executive director, Marc works with INATBA's members to host bilateral conversations between governments (including the European Commission) and companies to inform policies and regulations and advance the international adoption of blockchain. Marc has been active in the global blockchain ecosystem for more than six years, working across 20 countries, engaging with organisations from core cryptocurrency companies to governments and financial institutions, to large corporates and industry associations. Prior to joining INATBA, he was the Global Ambassador and head of Business Development for the Bitfury Group, one of Europe's largest blockchain unicorns. To INATBA he brings a unique set of experiences gained from a career in start-ups and industry-leading companies. The founder of a successful modem distribution company, Nuvo, Marc has held leadership roles with many top technology companies, including Genesys Conferencing, the world's largest provider of unified communications services, and Promethean, a market leader in educational technology solutions.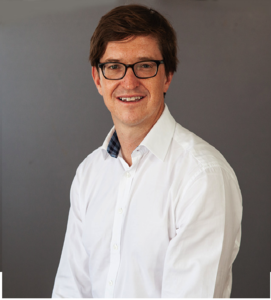 Ian Taylor Executive Director, CryptoUK
Ian is the Executive Director of CryptoUK (CUK). CUK is the United Kingdom's trade body representing the crypto and digital assets industry. Ian is passionate about the opportunities emerging from digital assets and possesses more than 20 years of experience in commercial strategy, proposition development, and policy and communications, with a depth of expertise in the fintech, crypto, transaction banking and payments and capital markets sectors. He leverages experience within both the traditional finance and digital asset industries to bridge two ecosystems with shared commercial, regulatory and reputational challenges.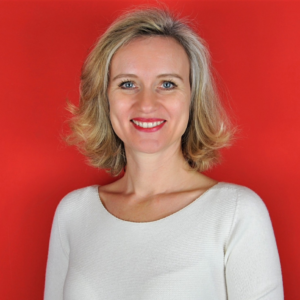 Dr. Agata Ferreira Chief Legal Officer at status.im; Expert at the EU Blockchain Observatory and Forum and an Advisor for Blockchain for Europe
Agata Ferreira is an expert at the EU Blockchain Observatory and Forum and an Advisor for Blockchain for Europe. Agata is an experienced international lawyer, PHD, blockchain and fintech expert. She is an assistant professor at the Warsaw University of Technology and a Guest Professor at a number of other academic institutions in Europe.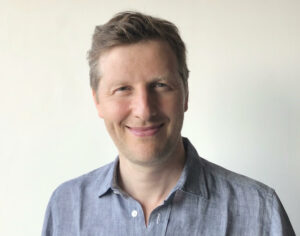 Gilles Mentré Cofounder and President at Electis
Electis is a non-profit organization focusing on how technology reshapes democracy and voting. It aims at creating a large international community of engaged e-citizens, working on specific electoral projects.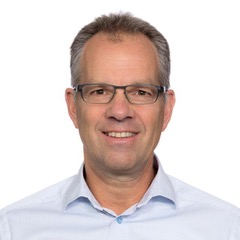 Peter Nobels Co-owner at Vitallity B.v and Kalipo
Peter is a member of the Dutch Blockchain Coalition, lecturer at the University of Applied Sciences Utrecht, where for two and a half years he was accountable for the Blockchain lab. Peter is involved in a project which builds Kalipo, a DAO platform. Peter established the DAO Hub, where experts in the field of DAOs, legal, economics, value chains, token engineering, blockchain technology, governance, trust, and philosophy share knowledge about DAOs. Peter's expertise is to translate blockchain technology into applications with customer and community value by making use of the specific features/characteristics of blockchain technology. These applications support new ways of collaboration and governance: less friction, more inclusive/democratic, and more added value.
Take a look at our 3-year journey: