AgeVolt offers a comprehensive EV Charging Digital Ecosystem comprising of smart chargers, energy management system and a digital platform (blockchain + AI/ML). We make charging convenient and accessible whilst achieving optimal energy distribution to reduce the total cost of ownership.

Bratislava, Slovakia
Established in 2019
Teaser of the company
Our vision is to accelerate vehicle transition by making charging accessible and convenient whilst achieving optimal energy distribution. Our mission is to create a comprehensive EV charging digital ecosystem for open collaboration and contribute towards climate action.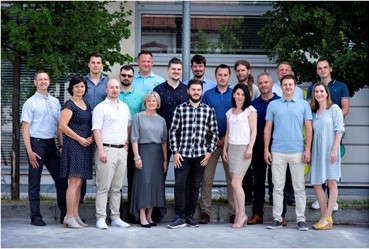 AgeVolt tested and validated the following blockchain-based solution in the scope of BlockStart:
AgeVolt Loyalty Management Token
The specific objective of the prototype is to bring a new blockchain solution for creating a "White Label Loyalty Tokens" for the owners of EV Charging Points (EVCP). This will allow EVCP owners in AgeVolt charging ecosystem to create and generate a branded loyalty token and assign it to a specific customer or employee ID as a key to specific conditions when charging the EV.
Technical development during Prototype stage
During the development of AgeVolt Loyalty Token, the following technical developments have taken place:
The first most important milestone was to run our Blockchain network and to be able to deploy smart contracts to our freshly setup network. Prototype is based on Hyperledger Besu blockchain network. Currently, it is a private permissioned network with Proof of Authority consensus mechanism; with 4 validators in our network with open possibility or option for joining our future partners as additional validators in our network to ensure the network decentralization. The "White Label Loyalty Tokens" implementation is based on Ethereum community standards (modified ERC-20 standard).

Key features and functionalities

Dashboard Analytics

– The Customer (AgeVolt customer from hospitality business) is able to see basic token transaction analytics 

Tokens

– The Customer is able to setup a token specific for their business defining token name, ticker, description, logo and most importantly the price coefficient 

EV Fleet management

– The Customer is able to assign the number of tokens to a specific employee using employees email address 

Code Printing

– The Customer is able to generate PDF version of QR code, containing the defined amount of loyalty tokens for their customers 

Direct Token Minting

– The Customer is able to mint tokens directly to their customers using customer email.

API

– Customer is able to connect their loyalty system or receipt printer with AgeVolt platform and directly with their on-going marketing campaigns along with other functionalities.

Prototype functionalities and improvements have been implemented iteratively following every interview with potential SME adopter. Since our focus is to build the great EV charging solution and digital products, our duty was to listen to the customers and mix it with inspiration from existing loyalty marketing solutions and bring it into EV charging ecosystem. We conducted interviews with the 13 potential SME adopters, which resulted in enhancements functionality for example functionality to define the conversion rate between tokens and kWh of energy. In the original version, we wanted to implement 2 types of tokens – tokens for free charging and tokens for discounted charging. SME adopter feedback resulted in creating only one type of token with implemented coefficient that is defining the price rate between kWh of energy and average expenses.
Business development during Prototype stage
During the development of AgeVolt Loyalty Token, the following business developments have taken place::
We ran a digital marketing campaign on social networks, including BlockStart to find the appropriate SME adopters. We were looking for the SMEs from Slovakia and Czechia for the logistics reasons of EV charger installation. The campaign was run by team of 6 members from AgeVolt digital marketing, sales and BlockStart team in September & October 2021. Following the campaign we had interest from 13 interested and eligible companies from Slovakia.

Sales and BlockStart team established the process of  contacting  and interviewing  each company. Process ended with a shortlist drawn of 4 eligible SME adopters who have since applied for the Blockstart programme.

The remaining 9 eligible companies, whilst were not interested in Blockstart programme, have however expressed interest in AgeVolt's EV charging solution and our sales team is in the process of completing sales orders.

We also had interest from 3 non-eligible companies from retail and post office for implementation of this solution for Q1-Q2 2022.

Hirings

In time of starting the prototype stage we took the opportunity to hire additional team member, capable of being initiated into blockchain technology  – Jakub – junior blockchain developer. Prototype stage been a good opportunity not only for us but also for our new junior developer to try hands-on blockchain technology and see it in action and all advantages for the future. 

In next 6 months we are planning to expand our team – currently our team setup is – two backend developers, one frontend developer and blockchain development lead together with blockchain junior developer. We are strong in backend development but our future hirings will be focused on frontend development and infrastructure administrators.
Pilot stage implementation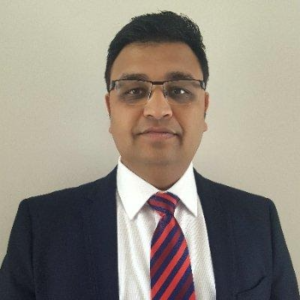 "Our experience of the Blockstart programme so far has been amazing. It provided AgeVolt's team a unique opportunity to take a concept from an idea to the prototype stage. This enabled us to validate our hypotheses in the market and now we are ready to commence the Pilot project with the interceded SME adopters. Furthermore, we will launching the white label loyalty token in Q1 2022. The mentoring and guidance provided has been extremely beneficial to shape prototype development."
Total funding received by AgeVolt Slovakia s. r. o. under BlockStart: €20,000 (€1,000 for Ideation Kick-off, €15,000 for Prototype stage and €4,000 for Pilot stage)