Teaser of the Company
Villa Severka is a family type apartment house located in attractive tourist area of the town of Stary Smokovec between Hrebienok and Jakubkova Luka in High Tatras.
Villa Severka has tested, validated and adopted AgeVolt's blockchain-based solution in the scope of BlockStart:
AgeVolt Loyalty Management Token
Why has the company decided to implement the solution: Our customers are waiting long time for any benefits when staying longer – more than 3 days, they want to travel around, explore and they would like to use their EV cars. This solution is the dream come true for our apartment guesthouse guests.
Added value of the solution to the company: Charging EV cars combination with loyalty points will bring more interest for our accommodation service. Since this date, we only give our returning customers voucher-plastic loyalty card for 10 % or more off from retail price. Now there is another reward that customers can use. Simply said, secure and modern way to charge EV vehicles and give more to loyal customers with blockchain loyalty system.
What has been done during BlockStart's pilot stage: From finding a place where the solution will be operating to technical obstacles connecting the solution, we finally started to test our solution. We did test EV charger on tree user cases, and it worked just fine. But only real life of recuring customers will test the loyalty platform and we do hope for success.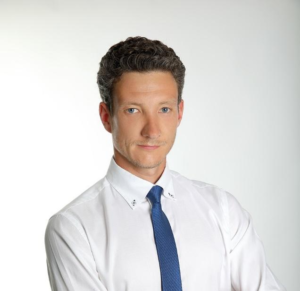 "Impressive and high organised"
Total funding received by PRONIMA s.r.o. under BlockStart: €3,000 for Pilot Stage