Teaser of the Company
Our goal is to bring a unique relaxation experience. The "maravar" combines the home hospitality of a small family business with an exclusive beer experience. We brew beer in the traditional way in our small brewery. We prepare food from local ingredients. We are preparing a unique beer bath to relax body and soul.
Maravar has tested, validated and adopted AgeVolt's blockchain-based solution in the scope of BlockStart:
AgeVolt Loyalty Management Token
Why has the company decided to implement the solution: We are big fans of Blockchain technology. We support the idea of ​​decentralization and we are in favor of most systems working that way.
Added value of the solution to the company: The very nature of the loyalty token service attracts the attention of our facilities as an innovator who is a leader in the industry. Our future guests will appreciate that they will receive something extra in addition to the services they actively use.
What has been done during BlockStart's pilot stage: Together with AgeVolt, we have installed a charging point at our guest house. We tested the system of charging and allocating loyalty tokens. We are actively involved in simplifying the system. We regularly report improvements and work together to implement these adjustments.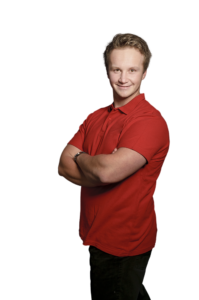 "Maravar is a guest house with an exclusive beer wellness. Just as our focus on services is exceptional, we are happy to work with progressive projects. At BlockStart, we work with AgeVolt to create a loyalty system for charging electric cars. We are very happy to be a part of these projects from the very beginning."
Total funding received by PROAD PLUS s.r.o. under BlockStart: €3,000 for Pilot Stage