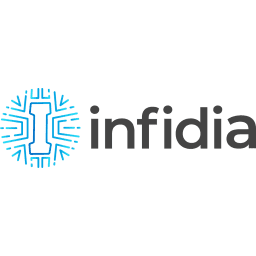 Seamless invoice verification for invoice financing
Skopje, North Macedonia
Established in 2020
Teaser of the company
Infidia's mission is to support small, both ethical and fast-growing businesses, providing them seamless financing.
The company believes that financing should be accessible to every ethical company, regardless of its current size. To do so, Infidia creates value for SMEs (liquidity and growth) and financial institutions (risk-free and scalable fees). Since it chooses only ethical and sustainable businesses as its clients, it helps companies that do good for the world.
Infidia has developed the following blockchain-based prototype in the scope of BlockStart:
Infidia (InfidApp)
Infidia is the unique blockchain-based solution that keeps records of the business process preceding invoice creation. In both web and mobile apps, Infidia verifies invoices for invoice financing, otherwise not available for small businesses, unable to solve liquidity, and (or) fund their growth.
Due to the previous work experience, and a history of selling into this industry, Infidia's beachhead market consists of small manufacturing and distribution businesses. For these companies, Infidia offers a productivity app that tracks their business processes. While using these tools in everyday activities, users create hard and soft proofs that, by utilizing blockchain, serve as indisputable proof for invoice financing.  Moreover, all current and future features of the Infidia app result from sales reps' recommendations. Therefore, it is also useful as a standalone solution with invoice financing on demand. For this reason, Infidia is different from other solutions as it also offers an added value in process automatization, much needed by SMEs.
Due to the focus on small manufacturing and distribution companies, Infidia enables finance for small invoices, otherwise unprofitable for banks. 
Infidia supports businesses with ethical and sound business practices. Since Infidia tracks business processes, the company seeks models to identify small companies with fast-growth potential.  By doing so, Infidia is doing good for the world and the economy.
Technical development during Prototype stage
The main technical milestone in the Prototype phase was adjusting the solution for testing and building a blockchain backend on R3 Corda, the platform of Infidia's choice, used by 300+ financial institutions.

From the technical point of view of interactions with the users, the company's key challenge was that many clients already use specific accounting tools to create invoices. Infidia has decided to solve this by creating an interoperability feature to connect its solution to their existing tools.

Another assumption was that there are companies that find ERP solutions as expensive for their business. For this reason, Infidia included its productivity app as an added value in the process of approving the finance.

Therefore, the Infidia prototype consists of a mobile and web app, with an idea of connecting to existing ERPs, if applicable.
Business development during Prototype stage
The prototype phase has had an immense impact on Infidia's growth. During the mentoring sessions, the company has defined its perfect customer and beachhead market and determined its value proposition to its customers.

Given the complexity of manufacturing and distribution companies' processes, Infidia confirmed its hypothesis that a light ERP solution that records companies' transactions in the blockchain brings two types of benefits: 

it will help SME's to optimize and automate business processes

it will allow the company to record business transactions in the blockchain and use it as proof that the transactions behind the invoices submitted for discounting are valid.

As a result, the company was able to make a significant outreach (1.800+ leads) and connect 300+ small businesses and 400+ bank executives. Eight companies agreed to become Infidia's testers, while 6 of these companies applied for the BlockStart SME adopters' Open Call #1. From the lenders' side, Infidia conducted a survey, gaining insights into their processes.
Technical development during Pilot stage
During the Pilot, Infidia concluded that most of its new users don't use any invoicing software. For this reason, its goal is to provide them free solutions to enhance their sales productivity. In exchange, the company's users shared their experience with the factoring process, documentation, and workflow. As a result, Infidia is developing a system of notifications that facilitates the factoring process. It is the most valuable input of the Pilot stage, as it is both improvement in the experience and the speed of the process.

In the future, the company is fine-tuning Infidia (modular APIs connections and the improvement of identity and business process management based on SSIF Enabler and implementation of Trusted Negotiations Enabler). Furthermore, it will include novel machine learning algorithms for additional data insights, and predictions.

Finally, the company envisioned Infidia to be a fully quantum-resistant blockchain solution. R3 Corda, a platform that helped the company immensely, is one of the most agile "cryptographically" full solutions that is offering SPHINCS-256, which is a quantum-resistant algorithm with constriction and security based on hash functions.
Business development during Pilot stage
During the Pilot phase, Infidia tested its solution and gained feedback from 5 companies. Moreover, it immediately included some of their suggestions for the web app interface and functionalities in its product roadmap. Therefore, by its testers' recommendation, the Infidia web app now has additional features that improve scalability. For example, users can send a batch of invoices as invoice financing requests. Another improvement that Infidia is developing is a unique system of notifications for the factoring process. Derived from the factoring process's identified mistake, Infidia is improving this process for its ten clients (BlockStart KPI).

With these improvements, Infidia is tapping into a large portion of the 2,87 trillion-euro factoring market and opening another eight trillion-euro market of invoices not used for invoice financing.

At this stage, 10+ people are working on Infidia: two co-founders, four team members, freelancers, and two consultants. In October, one more financial professional joined the company-s ranks, making Infidia proud as it validates the potential of the team. Moreover, as highly motivated and enthusiastic, Infidia sets an example for its future team members, regardless of their expertise.

Finally, Infidia became a member of additional programs and accelerators. As part of the R3 Corda ecosystem and venture development, the company was invited as speaker at the most significant blockchain conference this year – CordaCon 2020 – as in on the process of being connected to the highest-ranking executives of leading banking institutions and blockchain-focused VC funds, that have shown an early interest in investing in Infidia.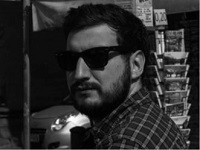 Infidia is a Startup built on a sound foundation, made of entrepreneurial literature but also from years of "trial and error" learning. Those who followed this path know how hard it is, and that can also lead astray. Especially those that use "Youtube recommendations" as the knowledge source make typical errors by being prone to the survival bias. BlockStart helped Infidia to overcome these reasons that are causing many startups to fail. Having KPIs to meet and a mentor that advises and oversees proved to be of the highest value for our type of endeavour. It is because an incentive to structure the product, and then move fast to acquire users to test and give feedback is the only way up. Therefore, besides support by funding, the added value of BlockStart is of immense importance when building a product
Total funding received by Infi DOOEL under BlockStart: €20,000 (€1,000 for Ideation Kick-off, €15,000 for Prototype stage and €4,000 for Pilot stage)