Teaser of the company
Infidia's mission is to support small, both ethical and fast-growing businesses, providing them seamless financing.
The company believes that financing should be accessible to every ethical company, regardless of its current size. To do so, Infidia creates value for SMEs (liquidity and growth) and financial institutions (risk-free and scalable fees). Since it chooses only ethical and sustainable businesses as its clients, it helps companies that do good for the world.
Infidia has developed the following blockchain-based prototype in the scope of BlockStart:
Infidia (InfidApp)
Infidia is the unique blockchain-based solution that keeps records of the business process preceding invoice creation. In both web and mobile apps, Infidia verifies invoices for invoice financing, otherwise not available for small businesses, unable to solve liquidity and (or) fund
their growth.
Due to the previous work experience, and a history of selling into this industry, the company beachhead
market consists of small manufacturing and distribution businesses. For these companies, it offers a productivity app that tracks business processes. While using these tools in everyday activities, users create hard and soft proofs that, by utilizing blockchain, serve as indisputable proof for invoice financing. In the sales productivity app, all features come from sales reps' recommendations and testing. In this case, Infidia offers an added value in process automatization while the primary benefit is in the invoice financing "on demand."
Moreover, Infidia is perfect for invoice financing for small transactions, otherwise unprofitable for banks. Due to its scalability, Infidia is tapping into the large portion of the 2,65 trillion-euro market of available invoices.
Infidia has a chance to support ethical and sustainable businesses, doing good for the world and the economy.
Technical development during Prototype stage
The main technical milestone was building a blockchain backend (one of the co-founders is R3 Corda certified developer), which covers the current and future technological needs of Infidia. Due to its model of tracking the complete business process, Infidia targeted companies with complex operations (manufacturers, producers, & distributors). From the technical point of view of interactions with its users, Infidia's key challenge is that many clients already use specific accounting tools to create invoices and order management tools. Infidia
has decided to solve this by creating an interoperability feature to connect its solution to their existing tools, to extract the data it needs to get the 360-degree data inputs necessary to get the invoice financing. Infidia concluded that the most scalable model to achieve this was to use the sales productivity software.

Thus, the Infidia prototype consists of both a mobile and web app that verifies that the invoice was created between two parties. By getting data from software in this way, the company ensures that the invoice that has been created is valid and timestamped before sending it to the financial institution. Also, this approach is setting the risk of doing double spending to the minimal value.

In the next 12 months, the company will fine-tuning Infidia (modular APIs connections and it plans to improve the identity and business process management based on SSIF Enabler and implementing Trusted Negotiations Enabler). From the crucial building fundamental grounds, the company is envisioning Infidia to be a fully quantum-resistant blockchain solution. R3 Corda is one of the most agile "cryptographically" full solutions that is offering SPHINCS-256, which is a quantum-resistant algorithm, with constriction
and security based on hash functions.

Other features that should be implemented are novel machine learning algorithms that will help Infidia for additional data insights and predictions that will benefit both SMEs and financial institutions.
Business development during Prototype stage
Since the very beginning, the idea was that Infidia's primary revenue comes from the invoice financing fees. During the past six months, its business model was evolving in phases to capture more value in the long run.

Freemium Model – the service is free for a specified period while charging the company's sales productivity tool customization
Subscription Model – a monthly subscription model for companies with a high volume of invoices (three packages in the pricing)
Funding Transaction Fee Model – a fee as a percentage of the financing approved

During the prototype phase and mentoring sessions, Infida developed two additional revenue models (one is a specific marketplace) that go hand in hand with invoice financing. These models are part of the business plan and the material provided for the company's future investors.

To approach investors during the prototype stage, Infidia also created a pitch deck, RASD, and a budget. Besides the costs of running the business, the company included the future salaries of its core team members who provided their services in the past few months. The team is ten people strong (2 co-founders, four team members, two part-time, and two consultants), and it plans to hire one more software developer, one social media, and three sales associates.

The company outreached to 1.800+ potential SME adopters, with 80+ personalized proposals, and getting in discussion with almost half of that number. As a result, eight companies accepted to become Infidia's testers, while 6 of these companies applied for the BlockStart SME adopters pool.

Besides adopters, Infidia met a large number of potential investors and companies that could become its partners or users. Since the company was selected to participate in the Creative Destruction Lab Blockchain BootCamp, it was among international Startups and Silicon Valley investors.

The team also participated in the ReCap 2020, where a renowned expert had pitch mentorship and pitched in front of angel investors (continued communication via email). Moreover, it participated in multiple webinars (such as The Future of Data Startups in Europe), Hackathon (EUvsVirus).

Furthermore, it had many warm introductions to potential investors. Finally, Infidia is targeted and addressed by many Startup programmes and accelerators.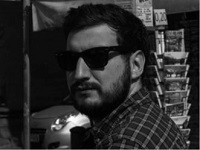 Infidia is a Startup built on a sound foundation, made of entrepreneurial literature but also from years of "trial and error" learning. Those who followed this path know how hard it is, and that can also lead astray. Especially those that use "Youtube recommendations" as the knowledge source make typical errors by being prone to the survival bias. BlockStart helped Infidia to overcome these reasons that are causing many startups to fail. Having KPIs to meet and a mentor that advises and oversees proved to be of the highest value for our type of endeavour. It is because an incentive to structure the product, and then move fast to acquire users to test and give feedback is the only way up. Therefore, besides support by funding, the added value of BlockStart is of immense importance when building a product
Total funding received under BlockStart: €16,000 (€1,000 for Ideation Kick-off and €15,000 for Prototype stage)