Production, creative studio for independent, original & branded content
Skopje, North Macedonia
Established in 2019
Teaser of the company
Marsben creates brand experiences that increase the perceived value of brands. Team that believes that there should be digital content that reflects the value of your business. Marsben is a creative studio creating commercials, video campaigns, photography, graphic and web design.
Marsben has tested, validated and adopted Infidia's blockchain-based solution in the scope of BlockStart:
Why has the company decided to implement the solution: Blockchain technology is the future and Marsben wants to take part of that future. The company chose Infidia blockchain platform as something that it needs and will add value to its company.
Added value of the solution to the company:By adopting the Infidia blockchain platform, Marsben will be able to track its production process, create invoices, get data insights and get to finance in an easy manner. Getting to financial instruments in an automated and easy way will help the company in scaling and liquidity.
What has been done during BlockStart's pilot stage:
Deep dive in blockchain technology and Infidia platform
The company was introduced to the functional and non-functional capabilities of Infidia
Very constructive meetings on a regular basis
Suggesting additional features, reporting bags and problems
Suggesting best merge with Marsben
Explaining Marsben work and where it can add Infidia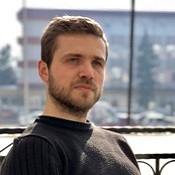 Being part of BlockStart brought Marsben new possibilities that could be implemented and bring value to Marsben. Our experience was great and for sure we learned new things that could wide our spectre of possibilities and added value for our company.
Total funding received by Marsben DOO Skopje under BlockStart: €3,000  for Pilot stage