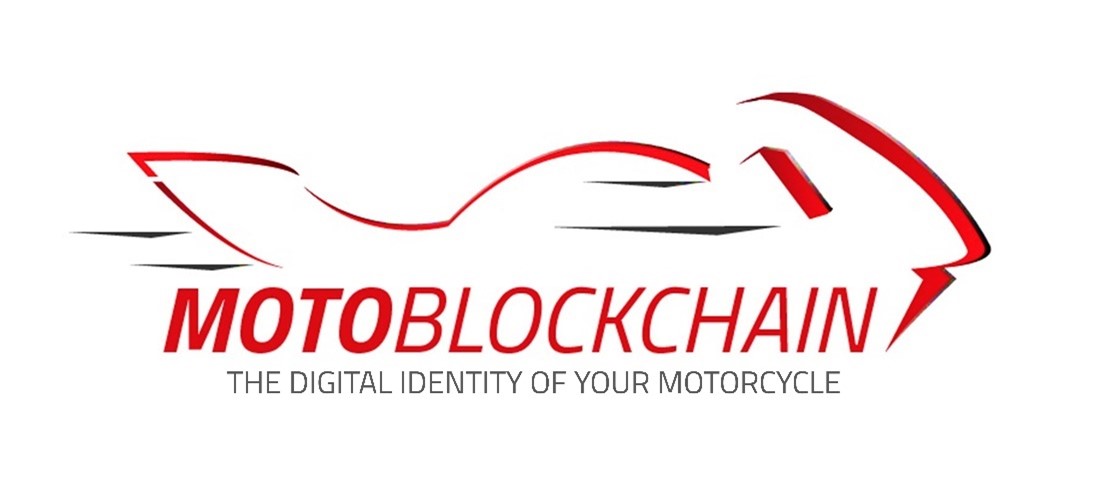 Motoblockchain: the Digital Identity Platform for your Motorcycle
Málaga, Spain
Established in 2018
Teaser of the company
Motoblockchain provides to motorcycle's owners the infrastructure to create the Digital Identity and to the buyers the possibility to access the history of the motorcycle they want to buy.
Owners can upload the proofs of any investment done in taking care of their motorcycles: invoices, mileage, revisions, tuning, accessories, etc.
Buy accessing this information, the buyers are now willing to pay the right price for the motorcycle, as well as for the modifications, tuning and accessories.
The motorcycle can autonomously upload data into the Digital Identity, while the mechanic can remotely access the motorcycle and warn customers about dangerous failures detected by our system.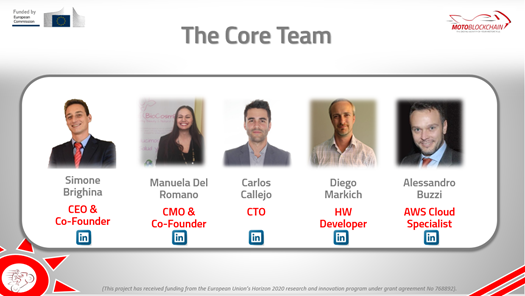 Motoblockchain will test and validate the following blockchain-based solution in the scope of BlockStart:
The future is today: let your motorcycle being able to create autonomously his own Digital Identity in the Blockchain and give to the mechanics the power to assist remotely their customers and to generate value from the stored information 
Motoblockchain offers a Motorcycle Digital Identity based on privacy by design and DLT technologies: it collects the documentation about the history of the motorcycles and it uses Blockchain to make it tamper proof, while giving to the user full control over it in a full GDPR compliant system.
Owners can save all the information related with motorcycle's life in our platform that is constantly connected with the Blockchain: owner's history, mileage in time, invoices and money invested in modifications, accessories, improvements, revisions, as well as all the photos of the related components.
Every user can decide the level of privacy of each document, he can decide with whom to share it and finally he can use it to create trust with the buyer so generating added value during the sales process.
The Digital Identity created is inherited by the new owner after that the motorcycle sales ends.
The Motorcycle Digital Identity system creates trust and provides symmetry of the information between users, consequently it solves the asymmetry of information problem that affects every second hand market.
But we want to go a step further by making the Motorcycle constantly connected, being able to send autonomously useful data and to contribute in building his own Digital Identity.
We also want to gift to early adopter mechanics the power to access anytime the motorcycle brain and to be alerted of any motorcycle failure remotely.
 Now imagine a mechanic able to contact the owners proactively and aware them of possible critical failures: how much can he contribute to the security of the owner that, instead, should be able only to visualize a standard warning light and, maybe, ignore it?
How useful is the power to prevent any possible damage to any possible living being?
In the future we plan to integrate also a SSI architecture able to offer SSI services cross-chain for users and motorcycles.
Motoblockchain's achievements
Total funding received by Motoblockchain S.L. under BlockStart: €1,000  for Ideation Kick-off event