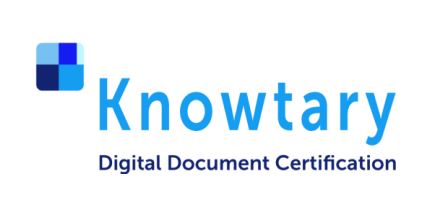 Knowtary exists to reduce document bureaucracy by validating and recognizing documents publicly and fully integrating public and private identity and land registration mechanisms
Lisbon, Portugal
Established in 2020
Teaser of the company
Knowtary digitally supports any entity that examines contractual agreements, signatures, land registry documents, and gives the requestors their public document certification or signature/stamp that such registry/transaction is verified. Knowtary exists to reduce environmental costs and paper waste caused by excess document bureaucracy, and to make the integration of notarial processes in all Europe, promoting SMEs' productivity.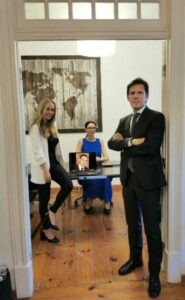 Knowtary will test and validate the following blockchain-based solution in the scope of BlockStart:
Knowtary blockchain solution allows for the immutable verification and certification of documents and signatures. By creating a notary hash and storing it on the blockchain it becomes proof of the existence of the content. This system is corroborated by the verification of notary agents that certify the veracity of the contents of the file, thus providing a legal framework of validation. All the notarization process is done through an easy to use interface on the Knowtary app where endusers can quickly and remotely do all the notarization process. They will initiate it by verifying their signature (that may be integrated with the national digital identities) and then proceed to create
documents and share them with the other parties.
All the process will be validated with the Notary agent. Our solution is blockchain agnostic, meaning we can use many different blockchain platforms. Our smart contracts will be initially deployed on Ethereum and then we will deploy Hyperledger nodes. Knowtary value proposition and strategy is to focus on creating value by acquiring new customers (notaries, lawyers, and SME), cross-selling new data services (information services for notaries, automation services for lawyers, and lead time optimization to SMEs). This application digitally supports European multi-stakeholder activity that examines contractual agreements, signatures, land registry documents, such as SMEs, Lawyers, Notaries, and land registry officials.
Total funding received by CLEVERVERSION LDA under BlockStart: €1,000  for Ideation Kick-off event