We are working at the intersection of renewable energy and DLT/blockchain technologies.
Zug, Switzerland
Established in 2006
Teaser of the company
We exist to make renewable energy accessible and affordable to everyone. We want to change the way people perceive, deal with and experience energy. We want to contribute to the creation of "regenerative" local economies based on renewable energies. To achieve this, we need a new way of collaboration and disrupt the energy ecosystem. Our mission is to provide the energy sector with innovative solutions, that enables radical collaboration that in turn will accelerate integration of renewable energy.
e-swissolar has tested, validated and adopted Knowtary's blockchain-based solution in the scope of BlockStart:
BOTC – Blockchain based OTC Energy-Trading Contract-Management
Why has the company decided to implement the solution: The impact of blockchain technology is undebated. We are convinced from the transformative potential of the technology. The ability to create or adopt blockchain-based solutions is an important pillar of our positioning strategy that is helping us to gain competitive advantage and position ourselves as innovative and competent service provider.
Added value of the solution to the company: We are convinced that innovative SMAs and start-ups must take many small steps when it comes to challenge the existing ecosystems and try to change the structure of existing markets. This cooperative project is such a small step where we can demonstrate competence, expertise, commitment and create awareness about possible solutions to potential clients. The experience gained from such a project will help us to focus on our differentiation strategy and improve our solution in respect to the needs and wants of the market and our clients.
What has been done during BlockStart's pilot stage: Initially the start-up explained us the solution technically and functionally. On a brainstorming session we initially explored different options for a possible pilot project. After the analysis of the possible use-cases and their potential, e-swissolar AG defined a preferable use-case and drawn a sketch of the possible value flows and defined the KPIs.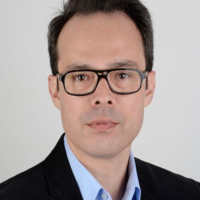 "BlockStart supported us to get in touch with a talented DLT/blockchain start-up. Thus, it has helped us to accelerate our internal development process and improved our knowledge base. During our common pilot project, we strengthen our collaboration, we shared resources and created synergies. Consequently, now we are in the position to introduce a new service for our potential clients. This way of collaborating is essential for hindering the barriers for blockchain adaption."
Total funding received by e-swissolar AG, under BlockStart: €3,000 for Pilot Stage