LoanXchain, the first digital secondary loan marketplace, enables lenders and investors to cooperate to finance the real economy
Milan, Italy
Established in 2017
Teaser of the company
We believe in a functioning and fair financial system as the foundation of democracy. A system where savers get positive returns because have positive impact financing the real economy: corporates and households.
LoanXchain, the first digital secondary loan marketplace in Europe, answer people's need by tackling the financing gap emerged after the financial crisis. It empowers a cooperative lending ecosystem, where resources smoothly flow from savers and investors to families and corporates thanks to revamped lending capability. This spurs growth in the real economy and generates more resources which flow back to savers and investors.
Everyone wins! Trillions of loans are waiting, are you joining?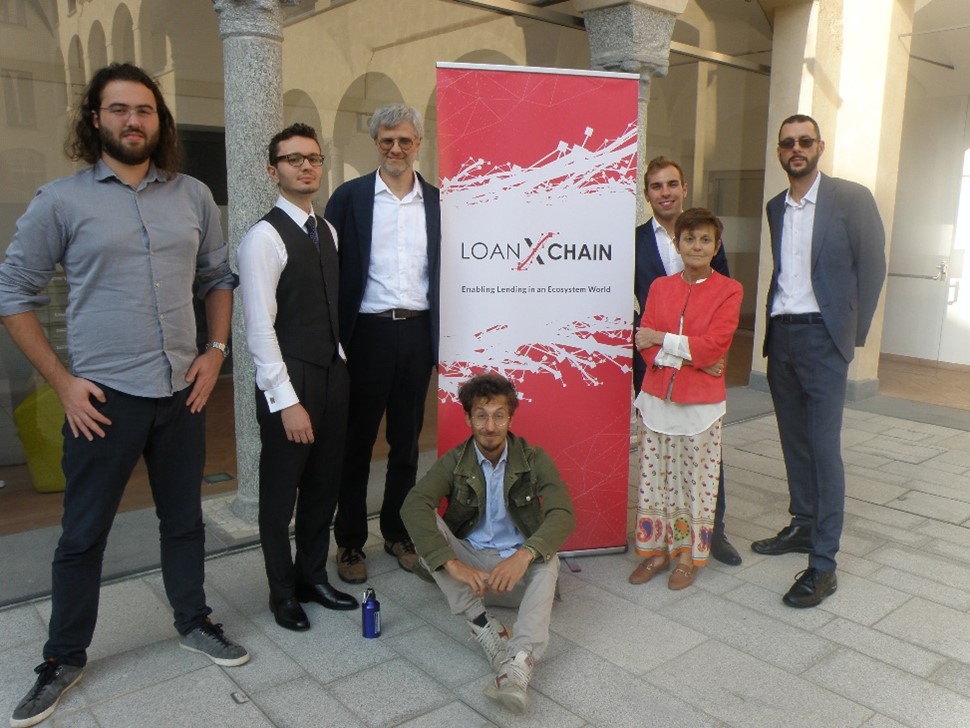 LoanXChain will test and validate the following blockchain-based solution in the scope of BlockStart:
Total funding received by MSD Solutions srl under BlockStart: €1,000  for Ideation Kick-off event