LoanXchain is a secondary loan marketplace that digitizes loan investment empowering cooperation of lenders and investors to finance the real economy
Milan, Italy
Established in 2017
Teaser of the company
LoanXchain, the first digital secondary loan marketplace in Europe, answers people's need by tackling the financing gap emerged after the financial crisis. It empowers a cooperative lending ecosystem, where resources smoothly flow from savers and investors to families and corporates thanks to revamped lending capability. This spurs growth in the real economy and generates more resources which flow back to savers and investors.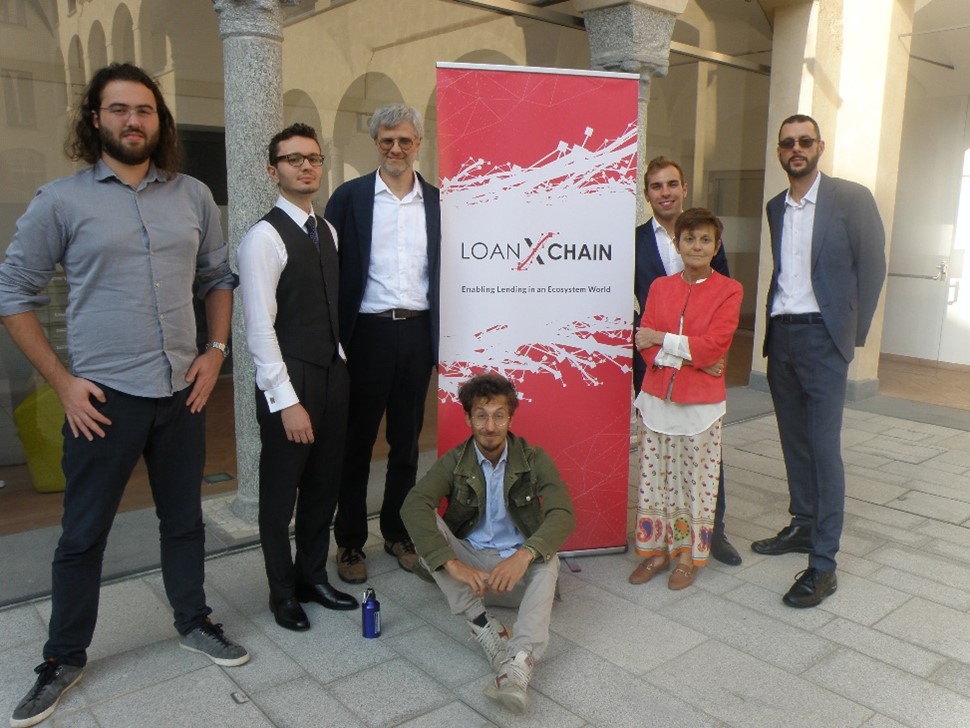 LoanXChain has developed the following blockchain-based prototype in the scope of BlockStart:
LoanXChain
LoanXchain is the first multilateral loan marketplace powered by blockchain, AI and API.
It enables dynamic management of loan warehouse integrating originate-and-hold, originate-to-distribute and originate-to-share models and industrialises investment in loans thanks to digitisation of due diligence and sale processes, both direct sales and securitisation.
LoanXchain answers market' needs increasing liquidity, transparency, speed and participation and enriches the marketplace with an entire value-added services ecosystem.
Technical development during Prototype stage
During the development of LoanXChain, the following technical developments have taken place:
LoanXchain is a B2B web-platform with architecture open and easy to integrate.

The hybrid architecture provides both access to the platform in blockchain as a service for smaller players and the possibility to have full Corda node on promise for bigger institutions.

The platform can be integrated in the Italian banking blockchain infrastructure ABILabChain.
Business development during Prototype stage
During the development of LoanXChain, the following business developments have taken place:
Thanks to BlockStart programme, the company met relevant SME adopters having the chance to present its solution and perform platform demos. Out of the SME adopters met, three provided declarations of interest in collaborating with LoanXChain in BlockStart's Pilot stage.

Therefore, LoanXChain is planning the following pilot:

Object: exchange of up to € 3 million of loans on platform
Players involved: two Italian specialized lenders (and one international specialized investor)
The platform will be used by the SME adopters on behalf of the lenders and the investor
Metric measured:

✓ easiness to use of the platform

✓ completeness of the process modeled on the platform

✓ capability to convert loan data from legacy system to platform database

✓ capability to manage relevant amount of loans (which are put on Corda DLT)

✓ speed of transactions

In addition, during the programme, the company refined its company presentation and business plan as well as its fundraising strategy. It also further developed its product to make it ready for the pilot phase.
Pilot stage implementation
LoanXChain's achievements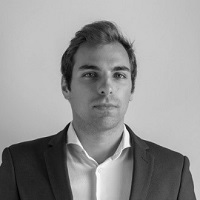 BlockStart enabled us to leverage a thriving environment of mentors and SMEs to improve our product and pull off a successful pilot. This experience provided us real value for our business, both from a technical and business perspective.
Total funding received by MSD Solutions srl under BlockStart: €20,000 (€1,000 for Ideation Kick-off, €15,000 for Prototype stage and €4,000 for Pilot stage)