"Protect now your Artwork using the Blockchain Technology!"
myArtBlock provides artists and collectors a free, instant and permanent certification of their works
Teaser of the company
Innova Solutions has already adopted a blockchain solution for its MyArtBlock project that allows the tracing of the transfer of artworks ownership.
MyArtBlock provides the artists and the collectors a simple but powerful tool that allows to:
generate a digital certificate of authenticity for the artwork.
verify the authenticity of the certificate through the blockchain.
manage artwork transfers and trace it.

Innova Solutions has tested, validated and adopted LoanXchain's blockchain-based solution in the scope of BlockStart:
LoanXChain
Why has the company decided to implement the solution: Innova already offers blockchain based solutions to its customers, so for us it is natural to explore new possibilities in terms of different DLT technologies potentially relevant for our business.
Added value of the solution to the company: Innova benefits from LoanXchain solution because it provides an alternative market segment where Innova can expand its non-core business by leveraging its knowledge of DLT technology.
What has been done during BlockStart's pilot stage: We analysed the process modelled on LXC platform, with a particular focus on the usage of Corda DLT technology. We provided help with the onboarding of one relevant customer on LXC platform. Finally, we evaluated with LXC the pilot transaction, with focus on capability to manage a relevant amount of loans using Corda technology.
Innova Solutions' achievements
Selected and received pre-seed funding – prize by Lazioinnova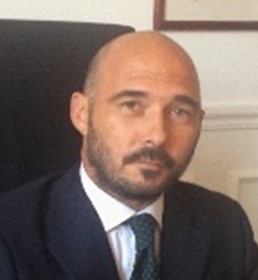 "Participating in the acceleration program, as and user, is an important and useful experience. The comparison with other European entrepreneurial realities is an opportunity for growth and it represents the opportunity to identify new business models and new styles of doing business. Blockchain-based solutions are innovative but the market is evolving towards its maturity. For this reason, the collaboration between the EMS is essential to have the opportunity to continue to innovate and achieve their goals."
Total funding received by INNOVA SOLUTIONS S.R.L. under BlockStart: €4,500 (€1,500  for Ideation Kick-off event + €3,000 for Pilot Stage)