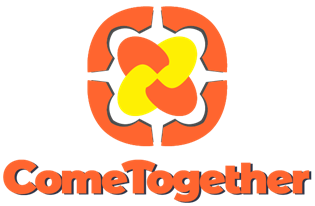 Giving control of the entire ticket lifecycle to event organizers
Thessaloniki, Greece
Established in 2018
Teaser of the company
ComeTogether (cometogether.network) provides infrastructure for event ticketing, fraud and scalping prevention along with secondary market revenue management. EOSIO blockchain ticketing engine controls the entire lifecycle of a ticket.
Developed BackTogether – COVID-19 Passports (COVID and antibody test status) when the events industry shut down during lockdowns. Functionality has been integrated into ComeTogether, adding a health component to the tickets, to enable safe restart of events.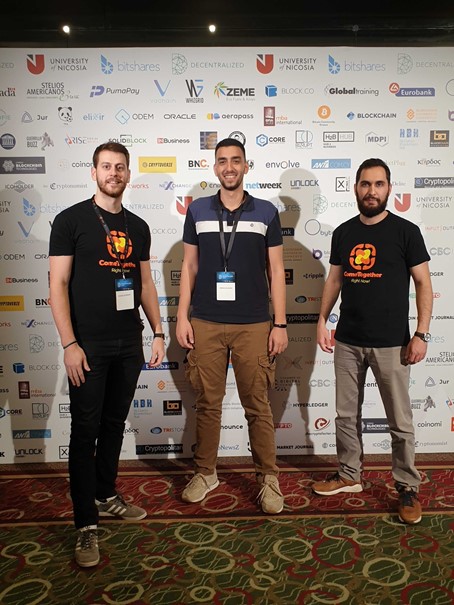 ComeTogether has developed the following blockchain-based prototype in the scope of BlockStart:
QR code scanner native app for ComeTogether and updates on BackTogether (COVID-19 health passport app)
The scanner native app can scan QR codes representing tickets. On every scan it invalidates a ticket on the EOSIO blockchain and provides ticket status validation. The app works under low bandwidth and low battery consumption as well as in offline mode. The company managed to achieve the aforementioned goals by using MQTT protocol and MongoDB realm sync. The app is also working concurrently for many scanner devices with real time sync among those devices for events with multiple entrances.
For example, as soon as a validator scans a ticket for a specific event on one device an update occurs to all other scanner devices that are connected to this event. The app is intended to be used by the ticket validators in the entrance.
BackTogether is a COVID-19 health passport solution providing archival and status validation for COVID-19 tests (rapid/RT-PCR), antibody tests and vaccinations. The application can be interoperable with any other health passport solution (from the public or private sectors) that is required.
The health status validation is targeted for access control to sensitive or crowded places (eg., nursing homes, hospitals, airports, live events, theaters, etc.).The access control rules are customisable, with the possibility to set which tests or vaccines will be accepted, for how much time tests are considered valid etc. Therefore, making it really adaptable to ever changing government or local regulations.
Technical development during Prototype stage
During the development of ComeTogether and BackTogether, the following technical developments have taken place:
UI/UX updates on BackTogether app

Developed new BackTogether features as requested by the clients (e.g., ID scanning, refactor of our model architecture – added superadmin, added photos on QR scanning)

Launched BackTogether app on iOS – https://apps.apple.com/us/app/emergencyhelp- passports/id1538164399

Finalised the QR code scanner native app. More specifically:

Deployed an MQTT Aedes broker to an AWS EC2 instance. At the broker level of the system, the company developed all the logic around the invalidation of the tickets on the Blockchain and the distribution of the information to all the stakeholders. Using MQTT helped the team satisfy the request made by one of their partners (Eightball) who asked for the scanner to function under low bandwidth circumstances. ComeTogether tested the solution in a relevant environment with bandwidth up to 70Kb/s and all the tests passed.
It also implemented the MongoDB realm sync functionality which enables the app to work offline. This feature was requested also by some partners.

Next 12 month roadmap:

Integrate BackTogether into ComeTogether
Ticket wallet app
Integrate seating into ComeTogether
Resales
Organizer dashboard
Business development during Prototype stage
During the development of ComeTogether and BackTogether, the following business developments have taken place:
Updates on both ComeTogether and BackTogether decks

Talks with Attica region in Greece about BackTogether integration

The company progressed on closing a deal to pilot BackTogether with Iaso Thessalias

Published three press releases and demonstrated BackTogether solution in the Greek national TV

Secured a new contract with Tickets For Good

Attended ILMC virtual event where they met one potential German Business developer and one potential UK partner operating in merchandise as well as made other connections – e.g., in China

Joined SAFE hackathon where they boosted networking

Created 'Mazi.live' initiative to bring back live events in Greece – got the approval to pilot a live event with 400 people in Greece (May 2021)

Got selected by Qatar SportsTech accelerator to provide innovative solutions for major international sports events, such as the FIFA World Cup 2022

Hired 2 medium level software developers and almost closed a German Business developer

Also progressed on their fundraising – had talks with investors in Greece, as well as with the Qatar Development Bank

Within the next 6 months, ComeTogether is planning to hire two more medium level software developers and one business developer. Additionally, the company plans to onboard more health service providers with BackTogether app and event organizers with the ComeTogether app. In addition, they want to pilot more live events throughout Europe and Qatar. Finally, the company wants to close a Qatar Stars League team as a beta user of either BackTogether or ComeTogether and fundraise a minimum of 200.000 euros

Efforts to validate ComeTogether's market/fit:

Reached out to more than 10 event organizers
Reached out to more than 4 health service providers
One UK ticketing company committed to a contract for both of the company's solutions
Some of the biggest event organizers in Greece have shown trust for both of the company's products (Mazi.live)
They will pilot a live event of 300-400 people in Greece in May 2021
Pilot stage implementation
ComeTogether's achievements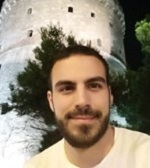 We are very excited to have been given the opportunity to collaborate with experienced mentors who provided valuable advice in many aspects of our business. They helped us to pay attention to the things that had the most value for our growth. In addition, we got a lot of support/sponsorship for attending industry events, where we increased further our networking. Last but not least, the funding provided by the programme enabled more team members to come back and work full-time once again.
Total funding received by ComeTogether PC under BlockStart: €20,000 (€1,000 for Ideation Kick-off, €15,000 for Prototype stage and €4,000 for Pilot stage)