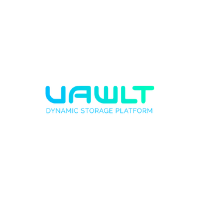 A dynamic storage platform that simplifies the operation of multiple clouds, guarantees data security and privacy, and optimises storage resources
Lisbon, Portugal
Established in 2018
Teaser of the company
Vawlt is a dynamic storage platform that simplifies the operation of multiple clouds, guarantees data security and privacy, and optimises storage resources.
Vawlt is a start-up from Lisbon, Portugal, founded by researchers from a very prolific R&D group – LASIGE – within the University of Lisbon. For the past decade, the team has been working in several technologies related to data security because Vawlt believes everyone is entitled to control and decide the destiny of their own data, and companies should be more responsible in handling such valuable and personal assets.
With a single login, and a single monthly bill Vawlt unlocks the potential of several storage media like on-prem, private cloud providers, and public cloud providers.
The product allows companies to reduce their maintenance and operational costs, by offering the capability to set up customised data storage volumes, according to specific needs like price, performance, location, or compliance. Such volumes can be accessed by the companies' various devices via "ready to use" interfaces aiming for a zero-disruption integration. The whole system is secure by design, where data is encrypted and signed at the users' devices with a zero-knowledge end-to-end protocol and several state-of-the-art encryption techniques.
Vawlt has tested, validated and adopted Rexs.io's blockchain-based solution in the scope of BlockStart:
Rexs.io – Storage Medium for REXS.IO Notarization system
Why has the company decided to implement the solution: Vawlt's core value proposition revolves around privacy and transparency, which is much aligned with what is possible to build using blockchain technology.
Added value of the solution to the company: The company has always believed that integrating with one or more blockchain-based solutions would be very beneficial for its customers, and therefore for its business.
What has been done during BlockStart's pilot stage: Vawlt has created a full integration of Rexs.io notarization technology with Vawlt secure multi-cloud storage.  This integration creates a solution that ensures end-to-end data integrity, from the notarization process to the storage in multiple clouds. The Rexs.io 's Agent and Notary services were provisioned and configured in Vawlt's infrastructure and used a Vawlt storage volume for storing the data in multiple clouds in a secure and reliable way. The Rexs.io solution was plugged into a test pipeline where the company successfully confirmed the correctness of the integrated solutions and that this integration is totally viable in terms of performance.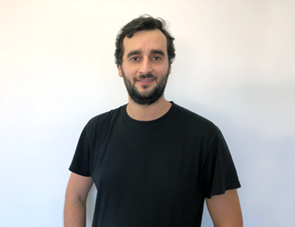 Blockstart was a very interesting experience that allowed us to have close contact with several projects that use blockchain in such different ways to generate impact. We are thrilled to have had the opportunity of working closely with one the projects and integrating both our technologies, materialising in a full-working pilot.
Total funding received by Vawlt Technologies, S.A. under BlockStart: €4,500 (€1,500 for Ideation Kick-off and €3,000  for Pilot stage)