Company that sells locally sourced fresh meat and different handmade meat products
Adazi, Latvia
Established in 2011
Teaser of the company
JS Meistardarbs aims to provide the best quality meat products for its customers. The company is proud of our vast offering of  different meat and bakery products which are fresh and healthy.
Janis Sauka has tested, validated and adopted Kedeon's blockchain-based solution in the scope of BlockStart:
Last-mile delivery monitoring
Why has the company decided to implement the solution: Janis Sauka is not very familiar with technology because its business evolves around different industries. But according to the company, the team from Kedeon explained very nicely the possible impacts of this technology. One of the most important reasons for why the company chose to participate in the pilot-project is the offered complete solution and how it is put together for easy use.
Added value of the solution to the company: Janis Sauka is positioning itself as a brand that provides quality and fresh products. With the help from Kedeon, it belieaves it can improve its brand in customers eyes and provide transparency in its products.
What has been done during BlockStart's pilot stage: The company put devices in multiple locations to better understand its supply chain. It put devices in manufacturing facility, one device was put in delivery trucks and additional devices were put in shelfs where customers can see and check the temperature themselves.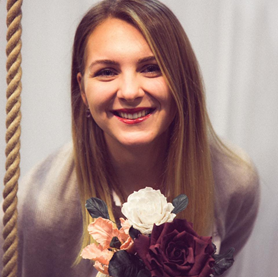 Blockstart provided a chance for non-technical company likes us, to test out new cutting-edge technology solutions without any risks or costs. Blockstart provides a fertile environment for us as adopters to work together with the technology provider. It is a win-win situation for us and Kedeon.
Total funding received by Adazu Desu darbnica under BlockStart: €3,000  for Pilot stage