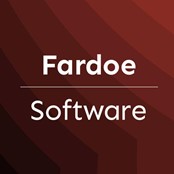 B2B SaaS: Intelligent ecosystems for re/insurers
London, United Kingdom
Established in 2019
Teaser of the company
Fardoe helps re/insurers worldwide to create personalized value and streamline their workflows through intelligent data management, forming an ecosystem of their data and applying AI for processing via bespoke or third party tools.  Blockchain is used both as a data source and a valuable feature. Its Fraud Detection solution applies a wide range of cutting edge AI to detect fraud locally whilst using trusted blockchain to share data compliantly, enhance machine learning and thus results for all.
Fardoe will test and validate the following blockchain-based solution in the scope of BlockStart:
Blockchain-enhanced intelligent fraud detection for the insurance industry 
Insurance fraud costs billions of dollars in wrongful payments and efforts to tackle it, resulting in higher premiums and lower trust for customers. The multiple types of fraud require multiple tools to detect.  This is onerous and time-consuming, causing slower claim processing and de minimis investigation thresholds. Also, strict regulations limit insurers' ability to share data that could significantly help detection. Fardoe's solution:
creates a local ecosystem of an insurer's data,
applies cutting edge AI (both bespoke and third party tools via the ecosystem) to voice, text and image data to detect fraud, and
aggregates and anonymizes the data for compliance.
This is shared on a trusted blockchain network where the central algorithm:
benefits from learning on the wider data set,
provides a better claim credibility score and claimant reputational score back to the insurer, along with relevant details, for the claims handler to use,
provides an updated algorithm to all network participants for better local processing, and
holds a compliant "Ditigal DNA" both of individual claimants and fraudulent claimant characteristics, for better detections.
This will result in better, faster fraud detection with significantly lower costs, wrongful payouts and premiums, and better customer service. The local app is highly interactive for best understanding. As insurers grow more confident sharing data on blockchain, Fardoe's solution is well placed to expand accordingly.
Total funding received by Fardoe Software LTD under BlockStart: €1,000 for Ideation Kick-off event