Company that delivers groceries and household goods to B2C customers in the entire territory of Latvia
Riga, Latvia
Established in 2018
Deliv has tested, validated and adopted Kedeon's blockchain-based solution in the scope of BlockStart:
Last-mile delivery monitoring
Why has the company decided to implement the solution: Deliv had heard something about this technology before but did not take any interest in it, because it was mostly used in the financial sector. After Kedeon told more about how this technology can be used in monitoring solutions, the company was excited to do some pilot project testing and see what value the solution can bring.
Added value of the solution to the company: Deliv recently launched its delivery service and is looking for ways to distinguish itself from the competition. Customer satisfaction is one of its focuses to build out a client base and this solution provides ways to improve trust in the company's services.
What has been done during BlockStart's pilot stage: Deliv tested 5 devices in both, short-range and long-range deliveries. The solution was used directly in deliveries where the company enabled end customers to view and verify historical information of the temperature in delivery. The company provided some feedback, helped to catch out some bugs and provided list of features that are needed to improve the solution.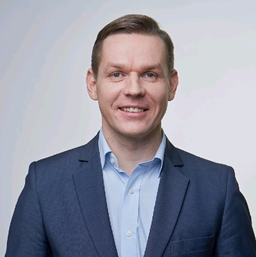 Blockstart has provided an excellent opportunity for us to implement and test the latest technology solutions. This provides added value to our operations and solves our need for a monitoring solution for our recently launched service. This enables us to become the most innovative grocery delivery service in Latvia!
Total funding received by Kaleda under BlockStart: €3,000  for Pilot stage