Operating in the motorcycle sector since 1981.
Currently official BMW Motorrad dealers for the province of Frosinone.
Frosinone, Italy
Estabilished in 1978
Co.Mo has tested, validated and adopted Motoblockchain's blockchain-based solution in the scope of BlockStart:
The MOBD: Moto OBD IoT System by Motoblockchain
Why has the company decided to implement the solution: We are interested in an independent system, not developed by a motorcycle manufacturer, which is able to: track the GPS position of the vehicle; provide assistance in the event of theft of the vehicle; recognize an accident and make an emergency call; monitor in real time any errors reported by the ECU and transmit them to our workshop to provide immediate assistance to our customers; create and manage a digital identity for each motorcycle to guarantee potential buyers about the vehicle's maintenance history.
Added value of the solution to the company: We are a small company, if we compare ourselves with the large dealerships present in large Italian cities. Despite this, we have been on the market for over 40 years. We are able to retain our customers by ensuring them accurate maintenance. Our willingness to solve the problems of our motorcyclist friends has guaranteed us over time a large number of customers who find a familiar and reassuring environment in our workshop. The trust of our customers is the cornerstone of our business.
What has been done during BlockStart's pilot stage: Our contacts with Motoblockchain date back to last year. We received the first prototype on June 4, 2021. The first installation took place on June 15th. For the experimentation we used a BMW R 1250 GS motorcycle. The hardware installation process was straightforward. Throughout the process we kept in contact with Simone Brighina of Motoblockchain by telephone and more often with Whatsapp video calls. We shared the installation strategy and were guided through the setup process. We did not fail to provide our feedback on the prototype creation and the contents of the installation manual.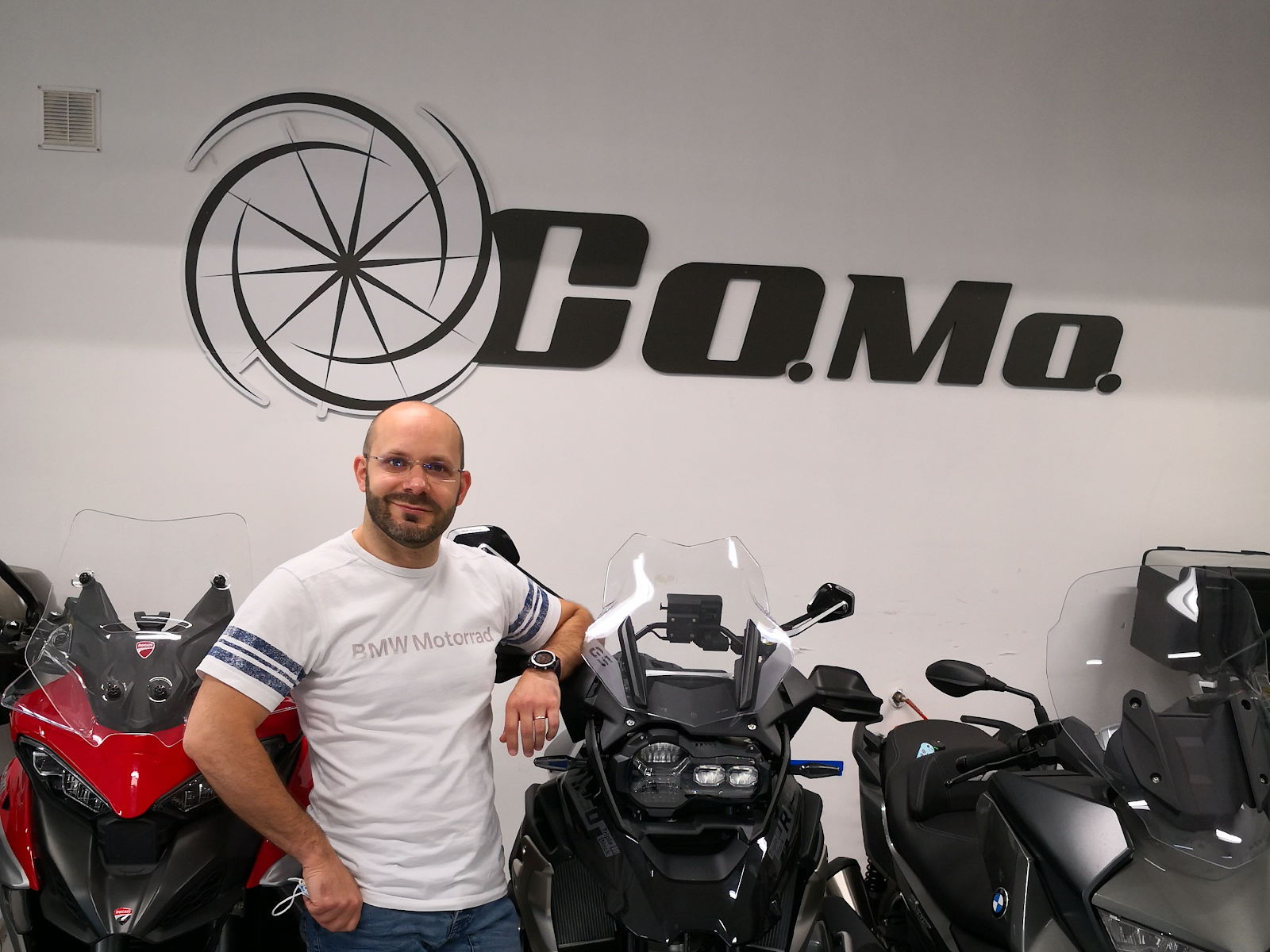 "By participating in the Blockstart programme we had the opportunity to meet different startups and to broaden our knowledge of innovative technologies. In particular, we learned how Blockchain technology can add value to our business, given that we operate in the motorcycle market.
Motoblockchain's proposals have piqued our interest. The possibility of certifying all maintenance interventions for our customers' motorbikes adds great value to our professionalism, already recognized by the market and offers our customers the possibility to trade safely on the second-hand market. The opportunity to monitor in real time the breakdowns of our customers' motorcycles allows us to offer a unique service of its kind and extremely loyal to our customers."
Total funding received by Co.Mo. s.r.l., under BlockStart: €3,000 for Pilot Stage