Company that grows and farms specific species of fish – arctic charr – and provides delivery to end consumers and also supermarkets
Ropazi, Latvia
Established in 2017
Teaser of the company
Blue Circle's goal is to provide fresh and healthy fish to its b2c and b2b customers. The company ais using the latest technologies and it has the most modern fish growing facilities in the Baltic states.
Blue Circle has tested, validated and adopted Kedeon's blockchain-based solution in the scope of BlockStart:
Last-mile delivery monitoring
Why has the company decided to implement the solution: Blue Circle has built one of the most advanced fish growing facilities in the Baltic states. Its facilities have a lot of technology and the company is already utilizing IoT sensors to monitor its operations in the farm. After Kedeon approached the company and offered to test out their solution, Blue Circle immediately took an interest in testing, because it would help the company to keep a competitive edge in the market.
Added value of the solution to the company: Blue Circle is very interested in monitoring its deliveries, as it is planning to do exports to other countries and HoReCa industry players which would value transparency aspect.
What has been done during BlockStart's pilot stage: The company has monitored deliveries in the region of Latvia. It delivers twice a week.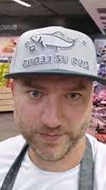 We have previously already implemented multiple innovative solutions that improve our business. However, Blockstart gave us an opportunity to test an additional solution which could help us to stand out from the competition and highlight the high quality of our products.
Total funding received by BLUE CIRCLE under BlockStart: €3,000  for Pilot stage