Teaser of the Company
Binare (binare.io) is a cybersecurity deep-tech spin-off from the University of Jyväskylä (JYU) (Finland), and boasts more than a decade of research vision, experience and international peer validation. It offers both automated solutions and professional advisory services to meet customer's needs for (IIot/IoT/embedded) cybersecurity and digital privacy. Our professional advisory services leverage our unique feature rich SaaS platform and our team's top international expertise to offer cybersecurity services, such as penetration testing, detailed cybersecurity assessments and pre-certification readiness for IIot/IoT/embedded devices, firmware and software.
Binare is a micro SME incorporated in Jyvaskyla (Finland) that performed spin-off in Jul-Aug 2020. Co-founded by Dr. Andrei Costin (CEO, Senior Lecturer in Cybersecurity) and Mr. Vadim Bogulean (CTO, Solutions Architect), it got support from Unifund (JYU's investment branch) as a pre-seed investing shareholder. The origins of Binare start from Dr. Andrei Costin's more than half-decade of unique and innovative research in the lab (seminal paper on automated, large-scale, SaaS-based cybersecurity analysis of IoT firmware and devices), combined with the support from Business Finland "research to commercialization" TUTLI program where Dr. Andrei Costin was the Principal Investigator.
Binare is part of FISC.fi (Finnish Information Security Cluster), is currently aiming for the "Cybersecurity made in EU" label, and is being actively incubated and coached by Jyvaskyla StartupFactory (Yritystehdas). The technology behind Binare has been validated in Silicon Valley through co-founders' participation in NIH (Nordic Innovation House) REACH acceleration program in Palo Alto (2018-2019).
Binare has been awarded one of the first ten EUHUBS4DATA EU projects, and was also a finalist in TechFounder's Batch #13 (Nov 2020) pre-qual pitching for Knorr-Bremse industrial project partnership: among 7 total finalists from 420+ applicants, and among the only 3 finalists focusing on cybersecurity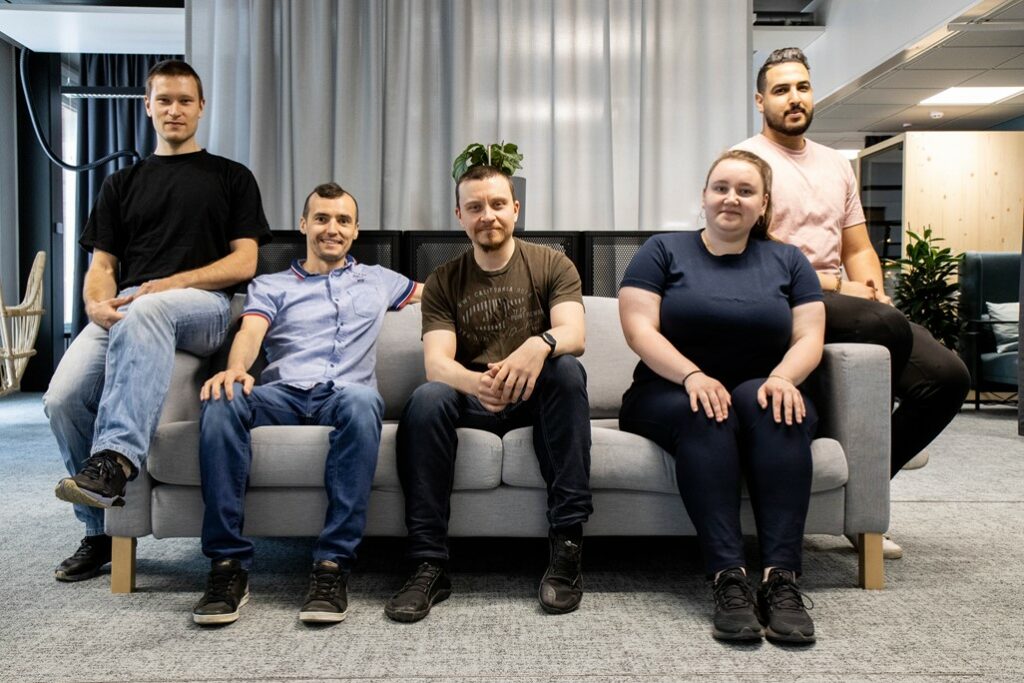 Binaré's achievements
Binare was a finalist startup in TechFounder's Batch #13 (Nov 2020) pre-qual pitching for Knorr-Bremse industrial project partnership: among 7 total finalists from 420+ applicants, and among the only 3 finalists focusing on cybersecurity
Total funding received by Binare Oy under BlockStart: €1,500 for Ideation Kick-off event