Bar where breakfast and lunch are served.
Seville, Spain

Established in 2021
Teaser of the Company
Vision: To be the bar with the best service inside and outside the neighbourhood.
Mission: to offer quality service and food to our customers.
Bar Cautivo has tested, validated and adopted Comunitaria's blockchain-based solution in the scope of BlockStart:
Comunitaria
Why has the company decided to implement the solution:I believe that a technological and innovative solution can help to improve my business economically in the long term.
Added value of the solution to the company: The consumption of solar energy to save on the energy bill of my store represents a significant savings in my business expenses. In addition to contributing to the generation of a social currency that benefits the people of my neighborhood.
What has been done during BlockStart's pilot stage: Comunitaria has been studying my electricity bill to see how much I could save by buying solar energy generated in the neighborhood. Comunitaria is preparing to expand the installation of the solar panels before we can sign an agreement.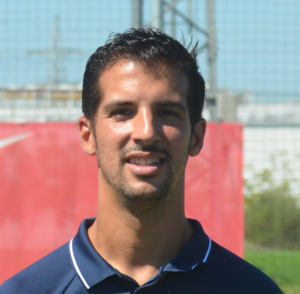 "I have been able to learn a lot from participating in this program. I have never done anything like this before, and I have found it a very good experience to improve my knowledge on how to use new technologies that have a social impact."
Total funding received by Bar Cautivo under BlockStart: €3,000 for Pilot Stage