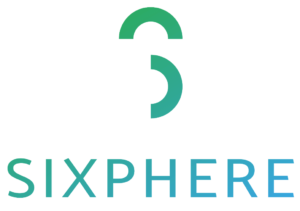 Sixphere helps you to digitize your industrial processes
Seville, Spain
Established in 2016
Teaser of the company
Sixphere is a team focused on helping its clients in their ways through the digitalization processes. We are specialized in industrial digitalization providing Polaris as a platform to perform that digitalization on production control, quality control and supply chain control contexts.
Best solutions for digitalization projects, aligned with business strategies, is the core we provide to our clients, using innovation and technology.
Sixphere Technologies will test and validate the following blockchain-based solution in the scope of BlockStart:
For manufacturing industries supply chains, who need, on a real-time basis, to monitor and access the production info of its orders at any level of the chain and using a single source of truth, Polaris Industry Tx is an on-cloud platform that provides several interfaces, such as streaming channels, APIs REST, and web applications, to ingest and manage all production events data into a distributed ledger and file systems, using dynamic information standards. Unlike traditional tracking and tracing systems, Polaris Industry Tx aims to manage by smart contract and store all key information of a production system to allow members of a supply chain to make better and faster decisions.
Orders and workorders ownership smart contracts, fraud and counterfeit prevention, consumer demand smart contracts, anomalies detection, all of that with real-time interconnected systems, are solutions provided by Polaris Industry Tx to wholesales and retailing companies.
Sixphere Technologies' achievements
Total funding received by Sixphere Technologies S.L. under BlockStart: €1,000  for Ideation Kick-off event