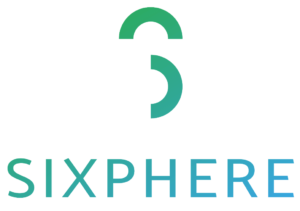 Sixphere helps you to digitize your industrial processes
Seville, Spain
Established in 2016
Teaser of the company
Sixphere is a team focused on helping its clients in their ways through the digitalization processes. The compay is specialized in industrial digitalization providing Polaris Tx as a platform to perform that digitalization on production control, quality control and supply chain control contexts.
Best solutions for digitalization projects, aligned with business strategies, is the core Sixphere provides to its clients, using innovation and technology.
Sixphere has developed the following blockchain-based prototype in the scope of BlockStart:
Polaris Tx tries to solve very simple problems: you need to register, together with partners, your business transactions, providing your own data schemes, and integrating your existing systems for massive operations.
This is done using blockchain and IPFS to build a trustworthy network, using JSON-LD to build your own data schemes and semantic interoperability, and APIs and Kafka to build an integration layer.
These aspects are very common in huge supply chains and manufacturing industries. Sixphere provides it as a service.
Technical development during Prototype stage
During the development of Polaris Tx, the following technical developments have taken place:
Business development during Prototype stage
During the development of Polaris Tx, the following business developments have taken place:
Sixphere has changed its business focus. The company thought technologies were the important points in its project, and although they are, the team realized that the solution it provides is more important than blockchain. It's the teams' main learned lesson. Thanks to this, Sixphere's main change has been the pricing model: before it was based on pay per transaction, now it is a subscription based model. This helps to mitigate one of the biggest problems when a company tries to adopt blockchain, the misunderstanding, as they usually do not know about transactions, tokens, decentralization, etc., they just need to pay for a service.

To implement the business plan, Sixphere plans to hire 4 new developers this current year. With them, the company aims to support its first version and develop the features it has in the backlog.

For now, Sixphere is focused on validating the first version of its solution. Thanks to the BlockStart programme, the company has met 6 potential adopters, at least 3 of them very interesting for the company's solution. Additionally, Sixphere has just launched a marketing campaign in order to prospect more leads to help them validate the solution during the beta period. Currently, almost 100 leads have been engaged.
Sixphere Technologies' achievements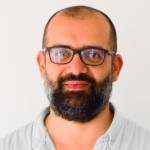 Our drive through BlockStart programme has allowed us to finish the first version of our solution with the invaluable help of awesome mentoring and continuous feedback from programme members and potential adopters. The opportunity to get opinions and help from potential customers is an essential asset provided by this programme. This is something you can use to work out the final details of your solution.
Total funding received by Sixphere Technologies under BlockStart: €16,000 (€1,000 for Ideation Kick-off and €15,000 for Prototype stage)