Shipping Platform that uses AI for freight search, data processing &  automation of workflow
Antwerp, Belgium
Established in 2016
Teaser of the company
Imagine a platform that allows you with instant search of the best shipping for any cargo regardless its  type, shape, quantity or destination? Shipnext is a solution that uses AI to help with instant freight  search, shipping data management, email processing, trade and workflow automation.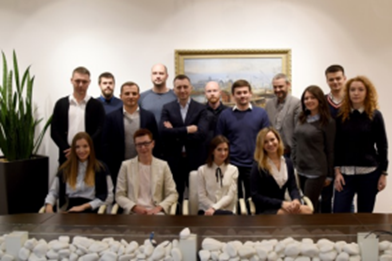 Shipnext tested and validated the following blockchain-based solution in the scope of BlockStart:
Smart Contracting for Shipping and Transportation
The Smart Contract, based on an electronic Bill of Lading, is a secure and reliable document. Electronic Bill of Lading, built on Shipnext, enables a unique mix of data-flows. While both Shipper and Ship Owner, as well as the intermediaries, such as Charter and Carrier, get involved in the contractual relationship on the shipping platform, Cargo and Ship data are logically streamed into the Bill of Lading – a document representing a receipt of goods, evidence of the contract of carriage, and document of title. Such Bill of Lading, based on online negotiation, also includes the link to the terms and conditions, which are sourced from the Contract of Carriage. Last but not least, the document is secured with digital signatures, satellite data and data sourced from operational data. Storage of this data on multiple nodes, facilitates tokenization and transfer of this document with the help of DLT-based ecosystem. This, in turn, serves as a method of seamless transfer of the Shipnext electronic bills of lading, representing the execution of the contract of carriage. Electronic Bill of Lading, and Smart Contract of Carriage, built using our prototype, can leverage Shipnext to enable the secure peer-to-peer transfer of eBLs, reducing costs, delays, risk and fraud.
Technical development during Prototype stage
During the development of Smart Contracting for Shipping and Transportation, the following technical developments have taken place:
Shipnext achieved the status of a digital shipping platform and a shipping marketplace. 

Shipnext patented and launched the process of combining email processing and a digital shipping platform for freight-matching, freight negotiations and contracting. 

Shipnext covers all sectors including dry-bulk, breakbulk, containerized, heavy and oversized cargo. Wet-bulk is still not covered sufficiently, but it is currently in process. 

The main features include:

Trading Desk – a cargo-to-ship an ship-to-cargo matching solution, that includes features for cargo search, ship search, freight negotiations and contracting

Cargo Monitor – solution for tracking offered and received freights, contracted cargo and cargo tracking 

Fleet Monitor – solution for ship search, ship tracking, compliance check

Freight calculator – automated freight calculation tool

Documents – data-base of contracts and bills of lading, with contract management tools

Port Data – solution for monitoring real-time port data

In 2022 Shipnext expects to build and launch the following functionality:

Messenger (Chat) with advanced features for internal communication, external communication and teams

Freight matrixes – a solution for the use of predictive analytics in freight market forecast 

Supply Chain manager – a solution for supply-chain management and cargo tracking

Smart Contracts and interoperability with banks, P&I and insurance companies.
Business development during Prototype stage
During the development of Smart Contracting for Shipping and Transportation, the following business developments have taken place:
Shipnext is currently holding talks with several potential new partners, of whom the main ones are:

Senda – for email service integration inside Shipnext

Bolero – for interchange of electronic bill of lading data

Freightify – for exchange of container freights and shipping solutions

Shipnext is also planning to onboard 2 carriers onto online freight contracting, thus increasing the amount of contracts of carriage generated through the digital platform. 

Among the currently expected customers, we expect breakbulk, dry-bulk and even tanker shipping companies to use Shipnext for email processing. 

In January, in addition to the integration of its Electronic Bill of Lading in the Blockchain ecosystem, Shipnext will commence refactoring and the development of its advanced Messenger (chat). We believe that the use of a more advanced Messenger will help our users finally replace email services.

Our newly appointed CEO Nat Hutley plans to involve 6 C-level executives, from UK, Switzerland, Turkey, Singapore and USA as company's Advisors. Our current pilots with Agromond, Varamar, Solvay, Ifchor, and several other companies, would help us build the missing features that are related to all sectors of maritime trade. This way, by May 2022, we should have no functionality which is missing or requires work outside Shipnext to fulfil the daily chartering and commercial shipping activity. 

Our current ambitions include onboarding:

5 large international brokerage firms

6 large shipping groups, including 3 in dry-bulk, 1 in breakbulk, 1 in taker and 1 in container shipping

10 large international trading firms, including coal, wheat, sugar, fertilizer, steel and chemical trades

In December 2021, Shipnext received one more patent, this time for Singapore. This patent, just like the other patents so far received, covers the process of combining a shipping platform with email and data processing, with the help of NLP, machine learning and big-data analysis, for freight-matching, online freight negotiations and contracting. In January 2022 we plan to apply for Vlaio Fund, and the Y Combinator. In April 2022 we expect to finally receive USA and Chinese patents.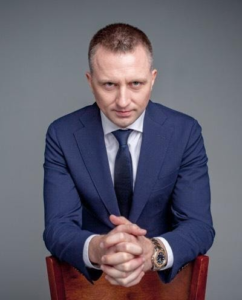 "Today's end users, companies and governments begin to understand and, more importantly, feel the importance of international transportation and supply-chain. It's important to see and feel that European Commission and the blockchain community in Europe give support to European companies that transform the transportation industry. This will help maintain the central role and key presence in international trade."
Total funding received by Shipnext BV under BlockStart: €16,000 (€1,000 for Ideation Kick-off and €15,000 for Prototype stage)