Supply Chain monitoring: from raw data to insights
Sintra, Portugal
Established in 2014
Teaser of the company
Is your company fully digitalized? Sure, front, and back office probably are. But what about your logistics? Do you know where your products are always? And in which conditions? Temperature, Humidity? Did someone steal it or broke it? Whenever it is vaccines, organic food, or luxury products you need to monitor closely the location and conditions. Sensefinity offers a complete blockchain-based real-time sensor solution. Let's make Logistics visible!
Sensefinity has developed the following blockchain-based prototype in the scope of BlockStart:
Food provenance certification through technology: control food origin and monitor its distribution from farm to fork with sensors, trackers and blockchain
This is the century of consumers. They demand that products have quality but also are produced with high standards for ethics and within a sustainable process. To make sure that the food we have on our plate don't come from deforestation farms or from heavy environment exploitation we must monitor food production and distribution. Sensefinity developed a set of sensors and trackers that allow to register the location and the conditions of transportation of biologic products.
Since there are many stakeholders, there's a need to guarantee that such registration of food transport conditions is immutable and auditable. This is where blockchain shines: all the information is impossible to change and accessed to all authorized partners thus creating a trust and secured information share. All stakeholders in the "food chain": producers, 3PL operators, retailers and even other startups in the agritech space can benefit from Sensefinity's platform.
Technical development during Prototype stage
During the development of Sensefinity, the following technical developments have taken place:
The prototype had 3 technical dimensions:
1 – Select and setup a blockchain infrastructure
2 – Integrate with Sensefinity's platform
3 – Access blockchain data through a Web GUI

First Hyperledger was selected as the blockchain infrastructure to use since it's open source and available as a managed service in most cloud computing platforms. This will allow Sensefinity's solution to be vendor agnostic. For the purpose of Sensefinity's prototype in the scope of BlockStart, only 1 Hyperledger instance was installed and with 1 single channel. When used in a commercial scenario each stakeholder should have its own copy of the ledger and it is possible to setup several channels with different access permissions per stakeholder.

Once Hyperledger was up and running, it was integrated with Sensefinity's platform through a data replication service. This way the company can guarantee that all the data from sensors and trackers stored in Sensefiny's DB is the same that is recorded in blockchain and at the same time.

Finally, although each stakeholder can have its own copy of the Hyperledger, it still needs a friendly way to access the information. For that purpose, a Web GUI was developed which provides a nice UX access to the Hyperledger's information. Sensefinity also developed an API to read from the ledger.

In the compan's product roadmap two main features are planned:
1 – Develop a Data Management System: an administration system with a Web GUI that will allow customers to define themselves which data they want to record in blockchain (blockchain is not to be used as a transactional database but as a source for truth instead; customers should select the key data they want to store in the ledger).
2 – Triple A (authentication, authorization, and accountability) management system. A service and its GUI to allow customers define which stakeholders can have a local copy of the Hyperledger and setup roles and privileges for data and Hyperledger channel access.
Business development during Prototype stage
During the development of Sensefinity, the following business developments have taken place:
The biggest outcome of Sensefinity's participation in Blockstart was the update of its value proposition and its impact on the company's business: they got access to new markets and customers.

Although the company manafuctors Trackers and Sensors, it is not a hardware company. Meaning that they are in the business of producing data that makes supply-chains visible. That data is generated by Sensefinity's devices but is transformed into information and insights by its cloud services. It's only when that information materializes as real-time alarms, analytics reporting and ML predictions that the true value emerges. Adding blokchain to Sensefinity's platform enables to add a new layer of value: it's not just another feature but a new dimension. The source of truth dimension. With this updated value proposition, the company can enter a new world of markets and opportunities such as food provenance, luxury assets as art collections and identify certification for logistics operations.

Such value proposition update reflects on Sensefinity's business model. The company created a new service offer and its respective price thus generating a new revenue stream. It also increased its target market, growing its total market, which will also impact fundraising opportunities. In fact, the company has updated its pitch deck to reflect it.

Sensefinity is now promoting its new commercial offer through its website (https://www.sensefinity.com/blockchain).

Besides the SMEs the company interacted with during Blockstart, they are now performing extensive business development to other companies, pitching their blockchain offer: either updating the commercial offer that they already had (e.g., to their biggest retail partner in Turkey) or by opening new business opportunities (e.g., the recent contract Sensefinity signed with one of the biggest telecom operators in Europe).

Sensefinity is also expanding its business development in Brazil where they are just landing two pilots with Sensors and Blockchain. The company can safely say that blockchain positively changed its 2021 commercial landscape.
Sensefinity's achievements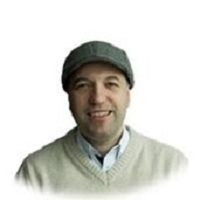 Blockchain was always on Sensefinity's radar but as a startup there's so much to do that some ideas just sit forever on the "To Do" list. However, for us, blockchain is not just another "feature". It's a revamp of our value proposition that will allow us to enter new markets. Blockstart was key in pushing us into developing a blockchain offer. Not only the grant that funded the development but also the awesome mentoring we had guiding us on value proposition, business model, and GTM. The SMEs were also a ton of value: talking with SMEs you get to know real use cases and adapt your development to market' needs, achieving PMF.

Participating in blockstart took us from zero offer on blockchain, to develop a prototype, engage with SMEs and other startups to the final result: an update on our value proposition that led us to 3 new customers! We started as a logistics monitoring company and evolved to an asset certified provenance business!

Although the program is finishing this is not the end. The strong network of mentors, cohort startups and SMEs will continue to push us forward in our vision to be the number 1 company for asset provenance based on blockchain.
Total funding received by Sensefinity LDA under BlockStart: €16,000 (€1,000 for Ideation Kick-off and €15,000 for Prototype stage)