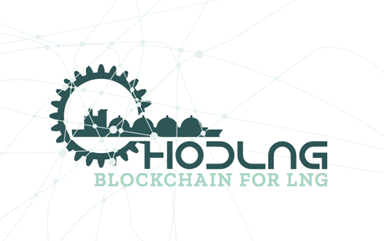 Leveraging social and environmental impacts through transactions
Tallinn, Estonia
Established in 2019
Teaser of the company
Beyond the capabilities of a secured distributed ledger offered by the Blockchain (tamper-proof and immutability of the information), we are using public Blockchain networks to offer LNG stakeholders to create a digital asset associated with a specific volume of natural gas and concrete usages related to the carbon footprint (GHG emissions) of the gas, ESG, and diversion. Our solution gives a tangible value to intangible attribute in the gas industry, in the context of the social & environmental impacts of natural gas.
Hodnlg will test and validate the following blockchain-based solution in the scope of BlockStart:
We are selling a solution to boost biogas market for producers and distributors. IT costs 1125€/y/producer, plus 0,2/MMBtu. European market represents 17 783 enities producing 65 179 GWh, we get along more than 56M/year.
Starting from our HODLNG MVP for Liquefied Natural Gas (LNG), using the digital asset (DA) to introduce new features for biogas to reach out to SMEs
Tackling identified problems in the biogas industry with our DA which captures all information of a given volume of gas, associated with a producer with specific attributes, to track non-material value; and to trade, share, to report and verify
Engaging with biogas players, including SMEs, to facilitate the adoption of Blockchain technologies and simultaneously to foster the traction for alternative sources of natural gas production; within Blockstart framework
Deliver EU Green Deal 2030 expectations (at least 32% energy from renewables)
Positioning gas (fossil and biogas origination) in the European energy mix, with a biogas market share reaching 10%, as planned
Provide Guarantees of Origin: European standard for sustainable gas
Gas categorization (land-based input); quality and pressure, plug-in and injection into the pipeline network;
Volume identified; storage impediment & decentralization; proven gas characteristics;
Enhance transmission network: decentralization to Smart grid
Significant potential of biogas for grid balancing
Adaptation of the network to include more volume, and not losing the storage
Increase transparency and traceability: the proof of injection and the proof of withdrawal
Secure fair remunerations for all value chain players
New sources of revenue for all actors, including smallest entities
Profitability based on organic-matter (different pricing structure); including from tenders
Incentivize adoption of biogas by end-users
HODLNG digital asset reach 3D= digitalization; decentralization; decarbonization for biogas
Total funding received by HODLNG OÜ under BlockStart: €1,000 for Ideation Kick-off event