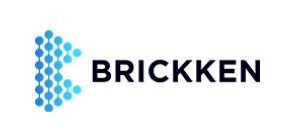 Brickken's blockchain technology allows the world to be digitized and tokenized
Barcelona, Spain
Established in 2020
Teaser of the company
Our comprehensive solutions allow digitization and tokenization of assets like real estate, equity, and other illiquid investment offerings, which allow retail investors to buy and sell the representing tokens in markets that are open 24/7, making our platform a tool for alternative financing schemes, and for investors a new form of generating revenue. Furthermore, we have an API, so third parties can integrate our technology in their applications and make use of our proven technology.
Brickken will test and validate the following blockchain-based solution in the scope of BlockStart:
A Decentralized Application (dApp) to issue Security Token Offerings without intermediaries 
Brickken's objective is for anybody to be able to issue their own Security Token Offerings, without the need for intermediaries to intervene in the process. This will allow the world to be tokenized, as the technology will be readily available for anybody to use it, while staying legally compliant.
Using a dApp, means that a STO can occur in a truly decentralized manner, where Brickken itself does not have to be part of the issuance process, and will allow companies to issue their STOs how they best deem fit and from any country they want. This will reduce frictions, costs and will make it more accessible for companies interested in using STOs as an alternative form of finance.
By doing so, investments can be democratized, since it will be possible for retail investors to invest in different class of assets, create their portfolio and be engaged in markets that are open 24/7. Tokenization is all about reducing entry barriers to allow anybody to invest, and we can now look now into a world where people will be able to invest in assets such as real estate, art, scarce and valuable resources like they never imagined before.
Total funding received by Brick Token S.L. under BlockStart: €1,000  for Ideation Kick-off