DLT developers, creating Blockchain-based solutions
Girona, Spain
Established in 2018
Teaser of the company
We are a young start-up focused on new technologies; our core team are high skilled developers specialized in blockchain. We have a proven track record on developing solutions using blockchain. We also have a strong relationship with the research Centre Easy of the University of Girona, leaders in Artificial Intelligence and blockchain's research. We view technology as a fundamental enabler to achieve the sustainability goals of the Green Deal.
Blue Room Innovation tested and validated the following blockchain-based solution in the scope of BlockStart:
SCENTS: BLOCKCHAIN based ART expositions to cover LIFE-TIME exhibits of digital art pieces
Identity has been a pervasive issue in the art world for decades. Determining the authenticity of a piece of art is quite a challenge, and crucial, too, since the identity of the author often determines the price. Provenance is one of the most difficult aspects of the art world. NFTs raise even further doubts about authenticity, because in the digital world, who can really tell who's behind the keyboard, or if the link to a particular internet address is the real piece, or a copy of it. The solution to this conundrum is the integration of NFTs with Self-sovereign identity (SSI). By linking NFTs with a digital ID, it becomes possible to trace any one art piece, and verify the piece's authenticity and legitimate author. Because SSI is built for blockchain-based identities, it is the perfect solution to bring identity to NFTs! 
Our extension of the NFT ERC 721 – SCENTS – will solve some of this problems by providing an unique self-sovereign identity to each piece of art based on its real track record in expositions and its relevance for the audience which with SCENTS have the permanent bound with its favourite peace of arts and stays connected to them independently of the property ensuring collectors are paying for the quality of the art which with its followers and lovers a part of the quality proof based on the fame of the artist. SCENTS fine tracks the exposure of pieces of art as a proof of value and as a ground for measuring exposure shares for creators and owners.
Technical development during Prototype stage
During the development of Blue Innovation Room, the following technical developments have taken place:
In our NFT extension, the artist creates a digital identity for each artwork. This identity is set into the NFT and under control of creator address. The artwork identity uses the W3C standard Decentralized Identifiers (DIDs) v1.0 that is resolved in a public DID document. This document contains a set of data describing the artwork including mechanisms, such as cryptographic public keys, that the artist can use to authenticate itself and prove its association with the DID.

The cryptographic public keys are also used to create the Verifiable credentials issued by exhibitors using the W3C standard Verifiable Credentials Data Model 1.0. At any time, the artist can collect the different credentials received and create a public credential presentation. This public presentation can be verified by anyone using the cryptographic public keys set in the public DID document.

The SCENTS platform provides the required tools for artist and exhibitors to control the artwork identities, create credentials and public representations.

With the web client, working as an encrypted wallet, the artist can create and control the digitals identities. Our solution is interoperable, any identity provider could be use in our standard. For this pilot we use the kilt parachain network. All DID Documents and credentials proofs are stored in the polkadot blockchain.

To create NFT with our standard we provide a Metamask integration. Artist that has used NFT marketplaces will easy create NFT using our standard.

After BlockStart our future planned activities for the upcoming 12 months will be: 

A5 – Development of the oracles

for working with expositions, social media, and streaming. Make it decentralised oracles with WITNET. 

A6- Tokenomics

– create the SCENTS instrumental token SCT for the parachain and make it exchangeable and interoperable with ETH, DOT and other tokens through a UNISWAP 3 protocol to fuel the Witnet, Polkadot, Ethereum implementations. No tokens for ID but ID code will be incorporated. 
Business development during Prototype stage
During the development of Blue Innovation Room, the following business developments have taken place:
Business model: to estimate our financial plan, we have fine-tuned our predictions according to the growth of the NFT sale market and the possibilities for expansion. Due to the uncertainty that still surrounds this market, we have forecast until 2027 in different scenarios: realistic, optimistic and pessimistic. For the calculations, only the realistic scenario has been taken into account, where we expect to have the first project income will come at the beginning of 2023 (once SCENTS reach TRL 9) 22,910 EUR and we estimate to reach 997,647 EUR by 2027, which it would mean having achieved 7% of the NFT sales market within the NFT segment.

Commercialisation strategy

Phase 1 (2022 – 2023):

Once our solution will be successfully tested and piloted in small NFTs marketplaces and digital museums such as

HDM and Art.Army

– which we already have agreed pilot our solution and we will address to our direct ecosystem created during prototyping phase:

ESAT and Baró Gallery have signed letters of Support.

 

Phase 2 (2023 – 2024):

Once our solution will be consolidated in small platforms and SCENTS begins to be widely used in our close ecosystem, thus Early adopters have been achieved we will address our efforts to bigger players to cross the Chasm and go for the Early Majority segment, since our revenue model will be fee-based, a critical mass of users will be required in order to obtain profitability from SCENTS so this phase will be essential for the sustainability of the project. Our main target platforms will be:  

Opensea

Rarible

Superrare

Mintable

,

Nifty Gateway

and

Foundation

Phase 3 (2024 – 2026):

We will diversify our solution and adapt to other segments which are working with NFT and digital identity such as video games/ers; personal branding; influencers; designers, etc. 

In this sense fashion segment is showing a great acceptance of NFT since some early adopters such as

The Fabricant

sold their

Iridescent dress

NFT for around 10,000 EUR. Artist

Danit Peleg

sells clothing patterns for 3D printers as NFTs. In addition Nike is supposedly working on

NFT sneakers

that might be released this year. Thus, several markets are widening their approach to NFT and more are upcoming, the opportunities for developing standards according different needs are broad and BlockStart will allow us to deeper understand this technology to adapt it for these needs.

Funding: as a profitable company we blend our finance funding with our own resources and public funding, searching for new opportunities to apply our know-how in different industries, especially those related to sustainability. In this sense it should be noted we are exploring other uses case for applying SCENTS for Green Economy since waste management has similar problems to digital art: track the ownership of each batch residue and increase traceability on its journey to proper identify it has been recycled or landfilled. Therefore, SSI will be highly desired for the involved stakeholders, and we will increase our scope of actions while developing synergic projects in a priori completely different market segments.
Blue Room Innovation's achievements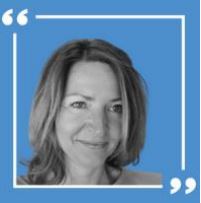 "Participating in BlockStart has been a great experience since we have related to several companies focused in blockchain whether they were adopters or DLT providers. In addition, through mentoring sessions, our own development and tests performed in our adopter Hardddisk museum we have developed a MVP which will turn out in a new strategic business line for our company. Finally, it has to be highlighted this programme is ideal for those companies which are aiming to start a new project since BlockStart will provide not only funding for ideate and prototype the solution but will provide relevant training sessions and a rich ecosystem to increase exponentially your network."
Total funding received by Blue Room Innovation under BlockStart: €16,000 (€1,000 for Ideation Kick-off and €15,000 for Prototype stage)