Blockpulse enable programmation of equity using asset tokenization to automate equity work related
Lille, France
Established in 2018
Teaser of the company
Blockpulse is a tokenization based equity management platform. Through a unique legal and technical approach, our mission is to disrupt the way companies manage their operations and their shareholding today, to become the infrastructure of all the unlisted market tomorrow. By managing financials flows linked to the operations, we are able to handle the whole legal and financial aspects of the companies shareholding management in a fully digitalized and automated environment.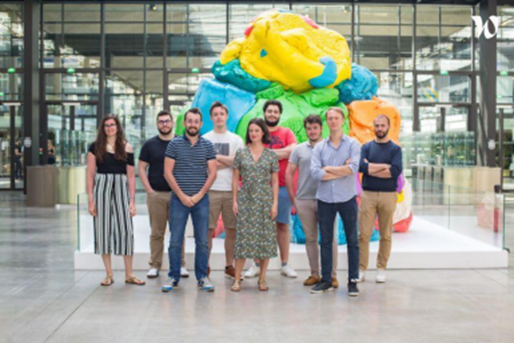 Blockpulse will test and validate the following blockchain-based solution in the scope of BlockStart:
Secondary Market for unlisted companies
We are now entering a phase that goes beyond issuance and management of the tokenized shares. 1 year after launching the issuance and management features, the KPIs are really encouraging. More than 250 startups are using our platform, more than a hundreds of fully digitalized operations of issuance on 50+ tokenized startups and a thousand of investors/shareholders/employees have done their KYC, created their wallets and receive their tokenized shares.
Founders, investors, employees, business angels clubs, VCs many of the stakeholders within the startup ecosystem is struggling to perceive capitalistic outcome while investment and interest around innovative companies have never been so intense in Europe. The exit scenarios are unfortunately pretty binary and the market suffer a real lack of alternatives scenarios for people to capture value of their efforts, equity related speaking.
The Pilot phase main objective is to provide legal and market facilities for founders, employees and investors to trade non listed equity in a fully digital and automated environment. By experimenting secondary market transactions on startups equity, we will prove that asset tokenization is able to facilitate compliant and automated circulation of equity at scale and be a game changer for the landscape of venture capital.
Precisely, we aim to enable partial cash out on startups by automating re-buy of individual investors from business angel clubs. From initiating the sell order to push a buy order and finalize a transaction from a legal and financial point of view, we will go through the comprehension of the legal situation of the company, the automation of the legal documentation, and the execution of an instant delivery vs payment on an atomic transaction to finish with the report on the register of shares and captables on-chain.
We already have candidates to experiment this pilot phase with us and much more to announce.
Total funding received by Blockpulse under BlockStart: €1,000 for Ideation Kick-off event