We develop vertical B2B blockchain solutions
Rovereto (Trento), Italy
Established in 2019
Teaser of the company
BITBLOCKS S.r.l. is an innovative startup based in the incubator / accelerator of the Manufacturing Project of Trentino Sviluppo S.p.A. (Rovereto, Trento – Italy).
BITBLOCKS Srl, offers B2B vertical solutions for Agrifood, ESG, Fintech, Supporter and Employee Engagement sectors.
We believe that blockchain technology is a tool at the service of the community and sustainable ecosystems that BITBLOCKS helps to build.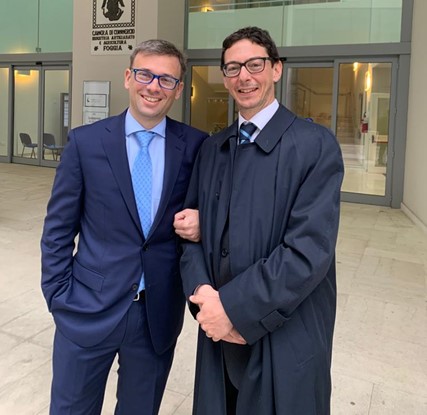 Bitblocks will test and validate the following blockchain-based solution in the scope of BlockStart:
We want to solve the problem of low capacity of supporter engagement to generate and expand new revenue generation models for clubs and new benefits for local community and no-profit associations.
Our "SUPPORTER IS MORE" platform (SIMP) is a ecosystem based on Blockchain technology, at the service of all primary stakeholders: clubs, supporters, workers, sponsors, athletes and local communities.
Our solution, first in Europe, is aimed at these five sports: rugby, volleyball, handball, basketball, ice hockey.
Our platform will create this innovative virtuous path: 1) clubs will subscribe to SIMP; 2) tokens will be issued in the first instance to supporters, sponsors, athletes, local stakeholders; 3) revenues from the offer of tokens will be automatically redistributed to clubs, local communities and territory.
This virtuous path is developed by means of 4 tools that use blockchain technology: 1) supporter engagement, 2) club governance, 3) tokenized personal seat licenses (TPSL), 4) digital collectibles and memorabilia.
Total funding received by BITBLOCKS SRL under BlockStart: €2,000 (€1,000  for Ideation Kick-off event 2 and €1,000 for Ideation Kick-off event 3)