We are pleased to invite you to our third webinar – this is a great opportunity to learn more about the application process, evaluation criteria, and program details. The team will be ready to answer all your queries. You can ask us anything!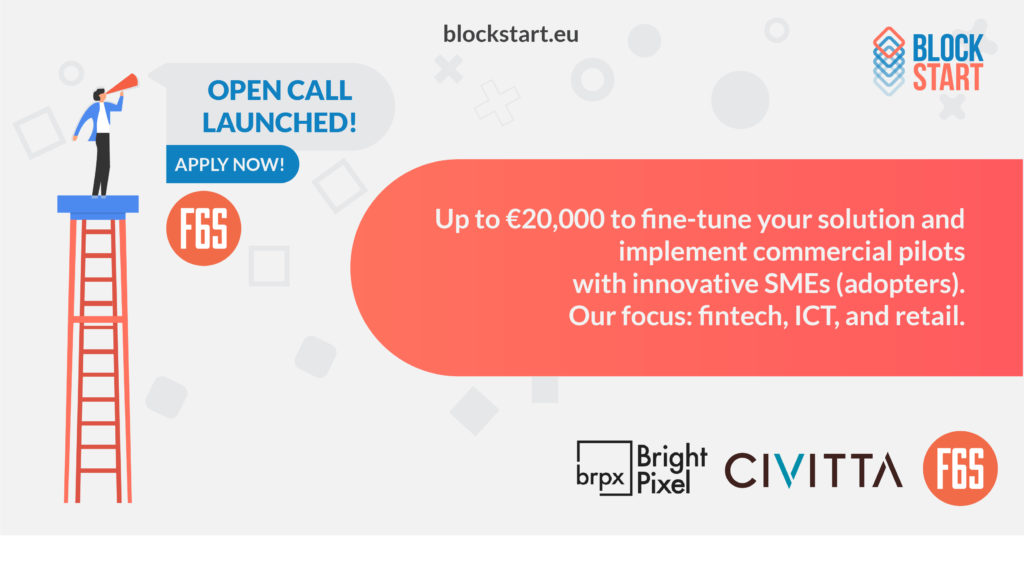 The webinar will be on Wednesday, Feb 5 @ 11:00 am (CEST).
Webinar and Q&A: from application to evaluation from BlockStart on Vimeo.
Some topics we'll cover
BlockStart Open Call guidelines & procedures
What happens during the 3-stage immersive program (Ideation Kick-off > Prototype > Pilot)?
Learn about our funding opportunities, mentoring & the possibility of making commercial pilots
If there's something additional you would like us to cover or have any questions before, drop us a message on F6S.com/blockstart.
There will be plenty of time for Q&A.
This webinar has limited live seating.
To reserve your seat via F6S now, click here: BlockStart 101 > Webinar and Q&A.
FYI: In its first open call, BlockStart offers up to €20,000 to blockchain/ DLT developers to fine-tune their solution and implement commercial pilots with innovative SMEs (adopters). Our focus: fintech, ICT, and retail.
Final application deadline: Until 10 February 2020 at 17:00 CET.